UAE economy up 2.4% in 2010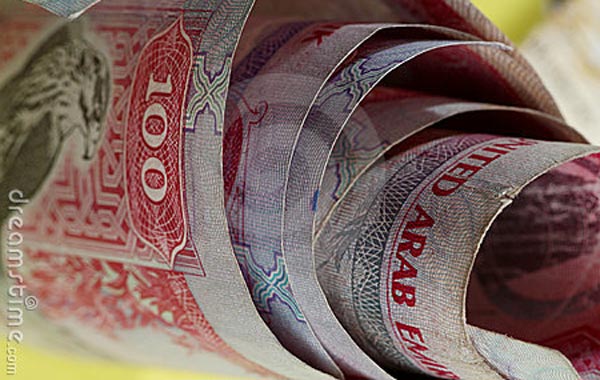 The UAE's economy grew by around 2.4 per cent in real terms in 2010 to miss a targeted rate of three per cent but it is expected to rebound by 3.2 per cent in 2011, a Kuwait financial institution has said.
Markaz Financial Centre said it maintained its positive forecast for Abu Dhabi emirate this year and a neutral outlook for Dubai, adding that growth is stifled by the slowdown in domestic bank credit.
"The UAE economy fell short of its three per cent real GDP growth for 2010 and managed an estimated growth of about 2.4 per cent, which is expected to increase to 3.2 per cent in 2011," the report said.
It estimated inflation in the UAE at about two per cent in 2010 and projected the rate to climb to nearly 2.5-2.8 per cent this year due to higher economic growth.
"Additionally, the geopolitical and regulatory arenas are considered to be stable. However, lack of liquidity remains a problem as value traded in the UAE continues to dry up," Markaz said in the report about the Gulf economies.
"The debt issues will continue to be a drag on economic growth as banks provision against possible losses and remain wary of funding new projects."
It noted that Dubai has over $42 billion in debt obligations due in 2011-2012 and an additional $55 billion beyond that period.
"The service of these debts will be monitored very closely for signs of possible duress. Abu Dhabi will also be watched closely in terms of its support of Dubai."
UAE – Abu Dhabi: Positive, Dubai: Neutral
Markaz's forecasts for the UAE economy, the largest in the Arab world after the Saudi economy, matched those by the Abu Dhabi-based Arab Monetary Fund (AMF), which put real GDP growth at 2.4 per cent last year.
"The UAE's real GDP is expected to have expanded by about 2.4 per cent last year after contracting by one per cent in 2009," the AMF said.
Its estimates of the UAE's GDP change in 2009 were far lower than those by the Washington-based IMF, which said the GDP shrank by 2.5 per cent.
In recent press comments, UAE Minister of Economy Sultan Al Mansouri projected a real GDP growth at three per cent last year but said the estimates remain subject to change depending on oil prices and other factors.
Follow Emirates 24|7 on Google News.