UAE expats welcome trial flight landing in Kerala's 4th international airport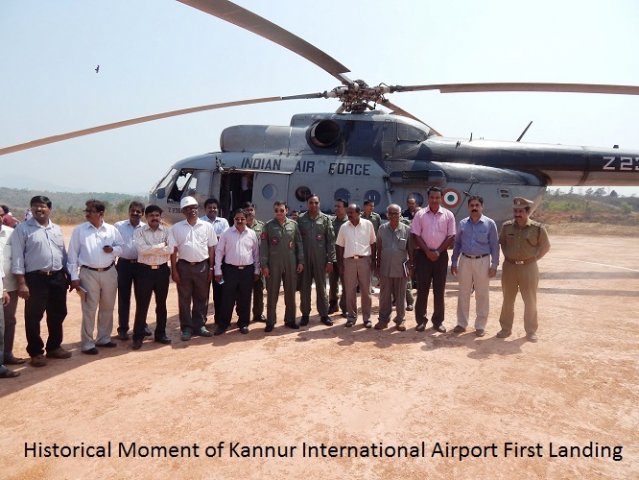 Expatriates from Kerala are excited about having a fourth international airport in their home state.
The Kannur International Airport (KIA) is all set to have its first trial landing of an aircraft on February 29. Expats from Malabar region cannot wait for the airport to be fully operational, as that would mean they can directly fly into their hometown.
The Director General of Civil Aviation has given clearance and a defence aircraft will touch down on the runway on the morning of February 29. The military plane will take off from the Karipur International Airport and land on the partially-completed runway. Full-fledged operation of international flights from KIA will commence from September 2016.
"KIA, which boasts a 4,000 meter runway when completed, is strategically positioned for both expatriates and business community from Malabar region. It can accommodate international travellers from Coorg and Mysore from the neighbouring state of Karnataka apart from serving those of the surrounding districts in Kerala, such as Vayanad, Kasargodu and Kozhikkodu, said Vinay Nambiar, UAE Country Head, Spice Jet. "Today someone going to Coorg need to travel to Mangalore and then take a road journey of about six hours," he added.
The expected flow of international passengers through the new airport by 2026 is 4.6 million passengers per year and a cargo movement of 60,758 tonnes per annum. The projected aircraft movement from KIA is 39,638 per annum with a peak hour aircraft movement of 18 flights.
Speaking to Emirates 24|7, P Shashindran, a resident of Kannur, said: "Out of four international airports in Kerala, KIA is going to be the biggest international airport with 4,000 meter runway, making it suitable for any type of aircraft to land there." He said, other two adjacent airports are table-top airports with limited space for expansion.
"With the completion of KIA, the place will become another hub for textile exports from India. Recently the National Institute of Fashion Technology came to Kannur and I am sure the airport project will only boost it further. There is not a single family in Malabar without a NRI and the new airport will definitely be useful," he added.
A fifth airport in central Kerala has been in debate for some time now. KIA is being developed by Kannur International Airport Ltd (KIAL), a public limited company. The Phase 1 project cost would be approximately Indian Rs.1,892 crore including the cost of land.
Follow Emirates 24|7 on Google News.