UAE FDI inflow surges to $7.6bn in 2011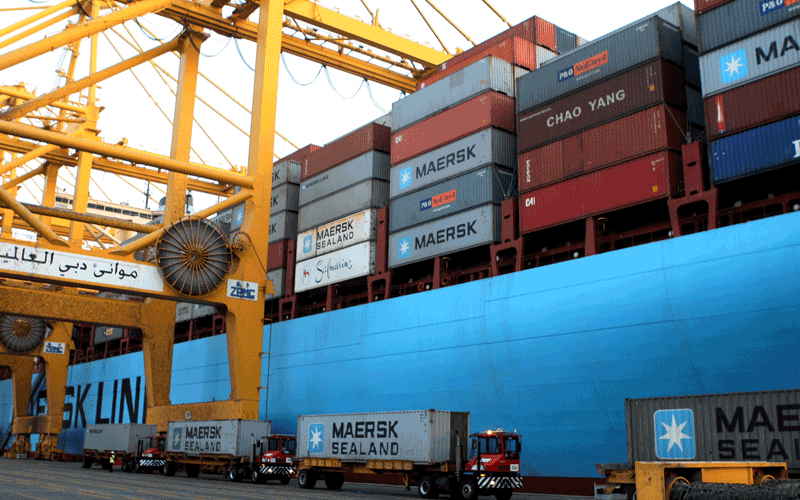 Capital flow into the UAE surged by nearly 40 per cent to more than $seven billion in 2011 despite a sharp decline in most other Arab countries because of political unrest and global downturn, according to the UN.
The UAE also emerged as the third largest Arab capital exporter after Kuwait and Saudi Arabia but it was worst hit by projection cancellation because of the 2008 global fiscal distress which led to the suspension of ventures worth nearly $958 billion, the UN Conference on Trade and Development (UNCTAD) said.
As a whole, federal direct investment (FDI) flow into the Arab region plunged by nearly 35 per cent last year and UNCTAD expected a further decline in 2012.
From around $5.5 billion in 2010, FDI flow into the UAE soared to nearly $7.679 billion in 2011, UNCTAD said in its global FDI report released this week.
FDI flow out of the UAE dipped from around $2.732 billion in 2010 to $2.015 billion in 2011 but it was ranked third in the Arab world in terms of capita outflow after Kuwait, with $5.06 billion and Saudi Arabia with $3.9 billion.
The report showed a sharp fall in FDI flow into Saudi Arabia depressed the overall capital flow into the six-nation Gulf Cooperation Council (GCC) by 34.9 per cent to $25.95 billion last year from $39.89 billion.
Flow into Saudi Arabia, the largest Arab economy and world's oil powerhouse, plummeted to $16.4 billion from $28.1 billion while FDI to Oman shrank to around $788 million from $1.14 billion. FDI to Bahrain shot up to $781 million from $156 million and to Kuwait to $399 million from $319 million.
FDI to Qatar, the world's top LNG exporter, dived from $4.67 billion to negative flow of around $87 million, according to the report, which gave no reason.
Inflows to the Arab region as a whole slumped by nearly 35 per cent to 40.8 billion in 2011 from $63.46 billion in 2010 while total flow to West Asia, including Arab states, Turkey and Iran, receded by 16 per cent to $49 billion.
"They were affected by both the continuing political instability and the deterioration of global economic prospects in the second half of 2011. The level is the lowest since 2005 – when FDI flows stood at about $44 billion – and far below the record high of about $92 billion registered in 2008, "UNCTAD said.
The report showed some of the big and expensive projects that had prospered in the GCC during the pre-crisis period had to be suspended or cancelled when project finance dried up in the wake of the global financial crisis.
After a period of calm and consolidation, projects started slowly coming back on line in 2010 but soon faced delays caused by the Arab uprising across the region during 2011, and by new uncertainties about global economic prospects, it said.
Some big projects with strong sponsors have managed to secure financing, sometimes with greater use of export credit agencies, in particular from Japan and the Republic of Korea, and highly liquid regional bank lenders.
As of October 2011, the cancelled or suspended construction projects in the Middle East and North African market were estimated at $1.74 trillion, with $958 billion in the UAE alone and $354 billion in Saudi Arabia, UNCTAD said.
The report showed construction was one of the most important areas for investment to have emerged in the last oil boom, and the pace of its activity is among the key indicators of investment behaviour in housing, tourism, infrastructure, refineries, petrochemicals and real estate, where foreign investment prospered during the boom years.
"Political and social unrest has halted FDI to non- GCC Arab countries. Flows to this group of countries – which represented 14 per cent of the region's total – declined by 26 per cent in 2011 to $7 billion," it said.
It said spreading political and social unrest has halted FDI inflows to Syria and Yemen while those to Lebanon were affected by the slowdown in the real estate sector – the most important recipient of FDI – as a consequence of adverse spillovers of both the global financial crisis and the regional unrest.
"FDI prospects are still negative for inward FDI to the region. UNCTAD projects that FDI inflows will continue declining in 2012, judging by preliminary data on cross-border M&A sales and greenfield investment for the first five months of 2012, as uncertainties at the global and regional levels are likely to cause foreign investors to remain cautious about their investment plans in the region," it said.
"In the longer term, however, the concentration of oil wealth in the region and the strategic need to further reduce economic dependence on the oil and gas sectors through economic diversification will create additional business opportunities, and revive the region's attractiveness for foreign investors."
Follow Emirates 24|7 on Google News.