UAE jobs booming: Will better salaries, counter-offers follow?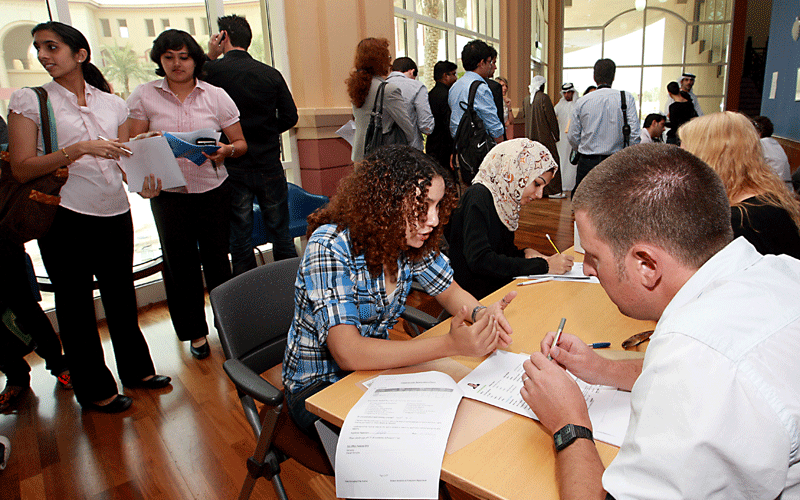 If you've been kept away from the rare rounds of increments and bonuses, it finally maybe time to ask your boss for a salary hike.

According to the latest UAE professional hiring index by recruitment firm Robert Half International, 2015 will be a year when demand for candidates will soar, leading to a shortage of talent, which is bound to impact salaries in the country.

As per the findings of the index, UAE jobs are expected to boom as four in 10 (40 per cent) HR directors plan to expand hiring, with their companies set to add new positions in the first six months of 2015.

While four points lower than six months ago, the research highlights that the labour market continues to expand, despite the lower price of oil and its impact on the region.

The index also reveals that another 45 per cent of HR directors plan to maintain hiring levels, by filling vacated positions when they arise, only adding to the number of people needed in companies operating in the country.

Most HR directors (48 per cent) say the biggest problem is getting niche technical experts.
This category of employees is the most difficult to recruit for their organisation.

A previous survey, SEI Employment Trends and Managing End of Service Benefits in the Middle East, stated that the UAE's burgeoning growth shows no signs of abating, with 86 per cent of respondents expecting to grow their headcount, and competition for talent and compensation look set to escalate accordingly.

The SEI survey shows that 45 per cent of respondents from the UAE or with a presence here expect their businesses to grow by at least 20 per cent as a result of this event.

Robert Half experts believe increasing competition between employers is yet another factor, with 30 per cent of respondents stating demand was outstripping supply for candidates.

"The war for talent is set to increase dramatically in the next 12 months, as the ongoing skills shortage in the labour force continues.

"Eight in 10 (80 per cent) HR professionals say it is a challenging environment to identify skilled professional-level employees for their organisation, with a quarter (25 per cent) stating it is very challenging," reads the index.

Only a minority (5 per cent) of HR executives believe their company will reduce their overall headcount over the period and less than one in 10 (9 per cent) believe their company will freeze hiring in the next six months, by not filling vacant positions or creating new ones, says the index.

Along with getting new talent, employee retention is another factor that is likely to push up salaries.

The Robert Half survey elaborates that this continues to be a major concern for HR professionals.

A majority of HR executives (72 per cent) are concerned about losing top performers to other job opportunities in the next year.

This has been an ongoing problem that most companies face and will only increase the pressure on employers to increase salary and benefits packages in order to retain them.
Follow Emirates 24|7 on Google News.