UAE-Lanka forum on opportunities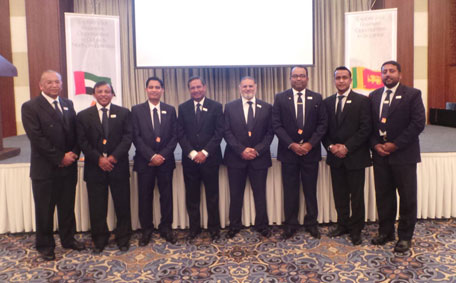 More than 200 businessmen, senior officials and heads of government departments attended a networking event organised by the Sri Lankan Business Council on Saturday.
The event was aimed at bringing more members into the fold and also highlight business opportunities in the two countries to investors.
Farooq Kassim, a Senior Representative of the Sri Lanka Business Forum, said the networking event was very well received which saw over 200 UAE and Sri Lankan businessmen interacting with each other to familiarize with business prospects.
Among the top officials who attended the event included Sri Lankan Consul General MM Abdul Raheem, President of Dubai Chamber of Commerce and Industry, Saif Al Ghurair, Hussein Hachem, CEO of Aramex, and a large number top officials from various business communities and government departments in the UAE.
Former Sri Lanka cricket captain Sanath Jayasuriya, who is deputy minister of Postal Services, also graced the occasion as an honoured guest.
"I'm very happy with the response that we got. We hope to make it an annual event and increase members," Kassim said.
Another major objective is to expand bilateral trade and urge Sri Lankan investors to capitalise on business opportunities in the UAE and invest here. Similarly Emriati businessmen have been invited to invest in different sectors of Sri Lanka, he said.
The official said that such events are crucial to strengthen business ties among the community and improve relations.
Follow Emirates 24|7 on Google News.