UAE needs bond market: Suwaidi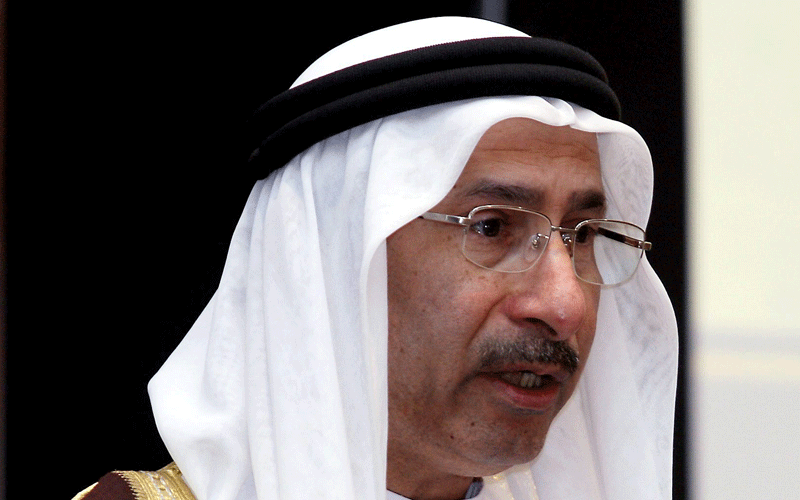 The UAE should develop a bond market to open a new investment channel for banks to tap their liquidity following a period of stagnation in lending because of the global fiscal crisis, the central bank governor has said.
But Sultan bin Nassir Al Suwaidi said domestic credit by the country's banks has started to pick up over the past two months as a recovery in the UAE's economy and trade has boosted corporate demand for loans.
During a press conference after a meeting of GCC central bank governors on Thursday, Suwaidi also said UAE banks may need to take more provisions depending on their loan portfolios, describing this as an "ongoing process."
"Regarding investment instruments in the UAE, we now have debt instruments issued by the government… but I think that we need to develop such types of investment tools in the country," Suwaidi said.
"The UAE also needs to develop a secondary market for bonds by first-degree local companies… these bonds are currently not available…we need to develop such types of instruments in the UAE to tap domestic liquidity…banks can buy these bonds and keep them as assets then they can withdraw them from the central bank when the need arises."
Suwaidi said bank domestic credit, which has been stagnant following the 2008 global financial distress and regional debt default problems, has started to pick up because of reviving demand by local companies.
He said lending has rebounded over the past two months following a pick-up in transfers and commercial activity in the UAE. He gave no figures by central bank data showed loans leaped by nearly Dh12 billion to around Dh1,043 billion at the end of January from about Dh1,031 billion at the end of 2010.
"The pick-up in the economy and commercial activity boosted the need of local companies to borrow, so they resorted to domestic banks," Suwaidi said.
"That is the main reason for the recent pick-up in lending…in the past, domestic credit was weak because demand by companies was weak… the situation has now changed as demand is improving mainly by commercial firms."
Asked whether he saw a need for UAE banks to allocate more loan loss provisions following a sharp rise in their level over the past two years, he said there could be a need for further provisioning depending on the nature of loans.
"In the central bank, we have a regulation or a system through which we look at the portfolios of loans and advances… so it is an ongoing process actually…so when there is a need for a decision to put aside provisions, they will take this decision…again I say it is an ongoing process, which could go up depending on the situation and loan portfolio at each bank," he said.
"As you know, we have 54 banks in the UAE, so we have 54 loan portfolios and each portfolio has thousands of loans…so it is a very delicate and complicated process…banks use the parameters put by the central bank to look at these loans and extract the loans that would require additional provisions."
Suwaidi was asked to comment on criticism by some banks of the central bank's recent decision to streamline services fees imposed by banks on clients.
"I know some of them criticized the way the central bank intervened in these fees but before they did so, banks were criticized by the clients…the central bank decided to take measures following criticism by clients of those banks."
Suwaidi said there was nothing new regarding the UAE's pullout of the GCC monetary union while he renewed the country's commitment to the dirham's peg to the US dollar. "We will not change our stance regarding the peg."
Follow Emirates 24|7 on Google News.