'UAE on track as innovation-led knowledge based economy'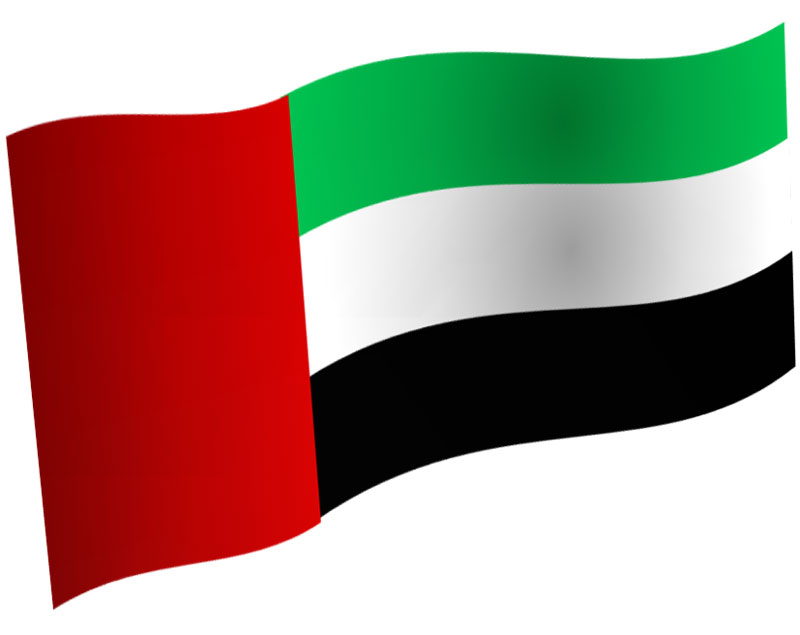 The UAE has joined Australia and the US as one of the most attractive destinations globally for foreign talent and investment, according to a report by the business school INSEAD.

The report "Measuring Innovation Capabilities of Nations' gives insights into the progress of the UAE in becoming a knowledge-based economy.

Dr Sami Mahroum, Director of Innovation and Policy Initiatives at INSEAD Abu Dhabi, said: "Our new report adds a new member to the family of innovation and technology indices produced by INSEAD. It emphasises our commitment as a school to conduct research that is relevant to the world of business and decision-making."

The INSEAD report was launched at the Global Competitiveness Summit entitled: Advancing Prosperity through Innovation. Hosted by the Emirates Competitiveness Council (ECC) and the Competitiveness Office of the Department of Economic Development of Abu Dhabi (COAD), the summit attended by senior policy makers, leaders of industry and academia, was the third annual gathering of the Global Federation of Competitiveness Councils (GFCC). The research added a valuable dimension to one of the network's goals to find better ways to measure innovation as a way to better understand and accelerate global competitiveness and prosperity.

The report underlines the UAE government's commitment to support innovation. Indeed, Abu Dhabi and Dubai also showcased several innovations at the conference.

Mohammed Omar Abdullah, Undersecretary, Abu Dhabi Department of Economic Development stated: "As part of the strategic Abu Dhabi Economic Vision 2030 to ensure a sustainable knowledge-based economy, innovation plays a fundamental role. The government is building solid foundations to promote a business enabling environment that fosters innovation and to strengthen our research and development capacity to enable an economy based on human talent that generates higher value added growth and prosperity of the people. Abu Dhabi continues to make major strides in this direction. INSEAD's research is important to us to help us better understand the innovation landscape."

"The UAE's Vision 2021 calls for the UAE to be a nation that is 'united in knowledge', and where growth is driven by knowledge and innovation. We at the Emirates Competitiveness Council constantly strive towards achieving the nation's vision. Our role as a founding member of the Global Federation of Competitiveness Councils helps us benchmark our innovation performance against other world-leading competitiveness councils. In addition, we work very closely with federal and local governments, private and academic entities to create standards for capturing and measuring innovation," said Najeeb Al Ali, Director of Strategy, Emirates Competitiveness Council.

"Our close collaboration with INSEAD on the Innovation Report is a testament of ECC's commitment to making valuable contributions towards the body of knowledge on competitiveness and innovation globally," he added.

INSEAD's research established five key capabilities economies should develop to innovate, the abilities to access, anchor, diffuse, create and exploit knowledge.

"Abu Dhabi government has shown great interest in working with INSEAD to develop indicators for innovation performance and capability that are relevant to the economic and industrial structure of the domestic economy," Dr Mahroum commented.

The report findings highlighted the UAE's particular strength in its capability and performance to anchor knowledge it has attracted firmly in its economy, not least thanks to its relatively investment-friendly environment and ease of doing business.

Although industrialised economies, such as Australia, South Korea and the US lead in terms of diffusing knowledge within its economies, the UAE along with Saudi Arabia, lead among the resource-rich countries in this regard. The UAE is especially good at spreading innovative skills and techniques among its rapidly developing human capital.

In terms of accessing the knowledge, the UAE displayed a significant ability to do so due to its cosmopolitan nature, in regard of both, talent pool and presence of international enterprises, as well as adopting advanced information and communication technologies (ICT). The UAE therefore joins the rank of leaders, alongside Australia, South Korea and the US among the GFCC countries.

However, in comparison to South Korea, although both the UAE and Australia have a high capacity to attract knowledge, the INSEAD research exposed that in the case of the latter two countries, performance remains more modest due the high share of natural resource commodities on their international trade books.

INSEAD's research also showed that the other capability indicator the UAE could strengthen would be the creation of knowledge within the country and on commercially exploiting innovations further. In respect of creating and exploiting new knowledge the US still emerges as a clear leader. Australia and South Korea aren't far behind in knowledge creation as such but together with the UAE catching up on exploiting innovation commercially.

Concluding its report, INSEAD, issued a set of general policy guidelines, which could assist countries in determining their weaknesses in terms of innovation indicators and if applied, advance the development of a knowledge - and innovation-rich economy.

The policies firstly call for a strong supportive infrastructure that is capable of accessing the physical, including ICT and financial capital to effectively create, transfer and commercialise knowledge.

The guidelines also advise governments to create vital networks within an economy, such as linking the private sector, training institutions and in-between organisations to produce a positive multiplier effect on government investment in research and development (R&D), as well as on other educational initiatives.

Furthermore, innovation policies should be both, firm-oriented, for example, business support and advice, risk capital, loans and subsidies, as well as innovation system-oriented, for example address network building and brokering through cluster development and other system-enhancing interventions.

INSEAD research further recognised that policies should be designed to facilitate innovation-based development and pay close attention to country specific conditions that influence the interactions between the various stakeholders in knowledge creation/value-creation activities.

Finally, and probably most importantly, the focus of these policies need to be on the establishment of an environment conducive to new value creation.

Dr Mahroum concluded: "The UAE government understands the nature of the global competition and has been adamant at measuring its performance on every scale."



Follow Emirates 24|7 on Google News.