UAE signs Dh5.2bn deals at Idex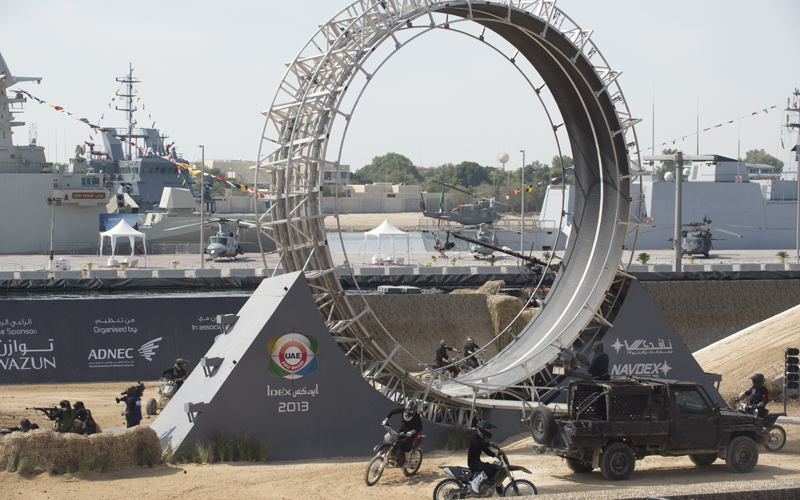 The UAE Armed Forces have awarded defence contracts worth Dh5.2 billion on the second day of the International Defence Exhibition and Conference (Idex 2013), Idex spokesperson Major General Obeid Al Ketbi announced today.
The largest deal, worth Dh1.4 billion, was for 750 mine-resistant, ambush-protected, all-terrain vehicles from Oshkosh Corp (OSK.N).
The UAE's armed forces also agreed to buy an undisclosed number of Predator drones, or unmanned aerial vehicles (UAVs), from privately-owned US firm General Atomics in a deal worth Dh722 million.
"UAVs are significant for any armed forces in present times. There is a lot of demand for these," Major General Obeid al-Ketbi told reporters at the largest arms exhibition in the Middle East, held in Abu Dhabi.
The UAE awarded the contract to purchase the drones to a local company, International Golden Group, which will buy them from the US firm. The deal marks General Atomics' first sale of an unarmed version of its Predator drones in the Middle East
Ketbi said the UAE had drone manufacturing capabilities domestically.
"There is definitely a chance to export abroad," he said.
Other UAE military contracts were awarded to Russia's KBP which got a Dh472.7-million deal to supply ammunition. Local defense firm Tawazun won a Dh720-million contract to procure laser guided rockets.
Follow Emirates 24|7 on Google News.