UAE to set up $100 billion Asian Investment Bank office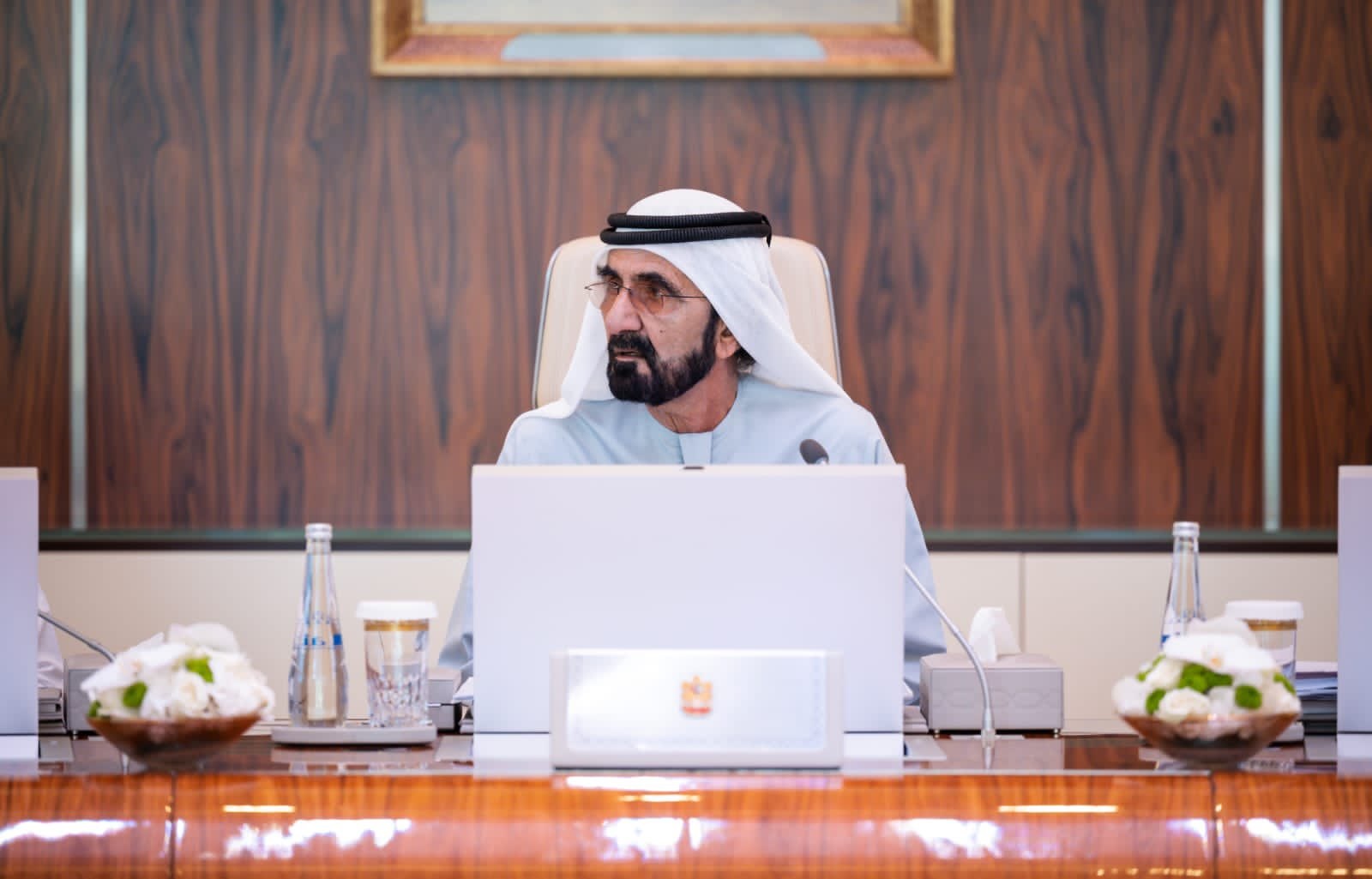 His Highness Sheikh Mohammed Bin Rashid Al Maktoum, Vice President, Prime Minister and Ruler of Dubai, chaired a cabinet meeting in Abu Dhabi on Monday.
Sheikh Mohammed said on Twitter, "Today, I chaired a meeting of the Council of Ministers at Al Watan Palace in Abu Dhabi, during which we approved 4 international economic agreements and approved the establishment of an office for the Asian Investment Bank in the country, which has a capital of $100 billion.
"More than 75 countries participate in the bank, which chose to establish the regional office in the UAE."
The Dubai Ruler said, "Today, in the Council of Ministers, we approved the agenda for circular economy policies in the country... and we reviewed the report on the achievements of the Climate Action Council... and we approved the Council's action plan for the coming period, especially with regard to achieving climate neutrality for the country by 2050..."
He also said, "Today, we adopted the operational model for Al-Ajyal Schools, through which 28 public schools are outsourced to be run by experienced operators from the private sector for a period of 3 years… The aim is to transfer experiences… and diversify options for parents.
"In the Council of Ministers, we approved the establishment of the Emirates Award for Leadership in the Labor Market.. The aim is to honour the owners of distinguished practices from the owners of establishments and from the workers, in order to consolidate these practices and enhance the competitiveness of the labor market in the UAE."
Follow Emirates 24|7 on Google News.