UAE tourists to Thailand up 4.2%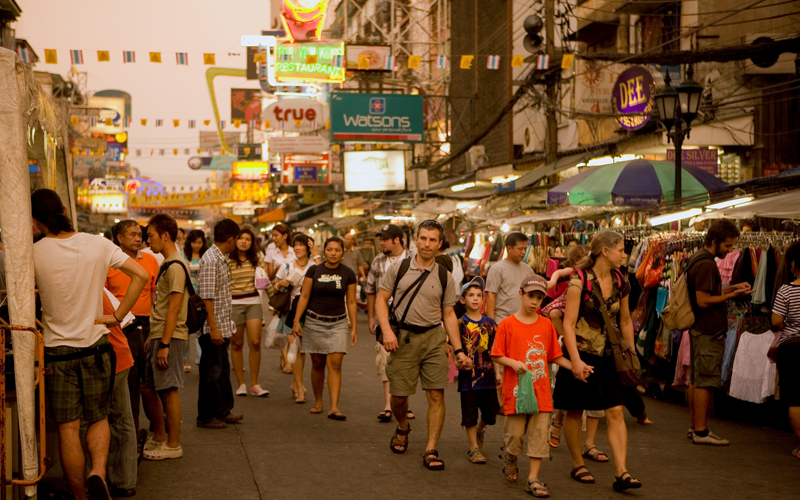 The number of tourists from the UAE to Thailand increased by 4.2 per cent to 113,174 in 2012, said a press statement by Tourism Authority of Thailand (TAT).
Arrivals from Middle East showed a slight growth of 0.58% to 604,659 with all markets up. Visitors from Kuwait to Thailand jumped 15.68 per cent to 64,536 last year.
Thailand has achieved record-breaking visitor arrivals, crossing the 22 million mark for the first time in 2012. Figures tabulated by the Ministry of Tourism and Sports for January — December 2012 show total arrivals by nationality of 22.3 million, up 15.98 per cent over 2011.
TAT Governor Suraphon Svetasreni said: "We are overjoyed to have achieved this result in the year the people of Thailand commemorated the 85th birthday of His Majesty the King. It is also a tribute to the cooperation and creativity of the entire Thai travel & tourism industry for the huge effort that has been made to ensure that travel & tourism remains a leading industry for job creation, distribution of income nationwide and contribution to culture, heritage and environmental preservation."
The highlight of the results was the fact that six countries, five of which are within the Asia-Pacific region, are now producing more than one million annual visitor arrivals. These are Malaysia, China, Japan, Korea, India and Russia.
In 2013, the TAT is confident that if the global, regional and local situation remains stable, this year will see Thailand receive 24.5 million arrivals, generating a projected tourism income of 1,149 billion baht.
Follow Emirates 24|7 on Google News.