UAE world's 4th top re-exporter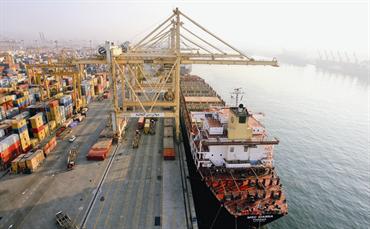 The UAE non-oil foreign trade stood at Dh1.5 trillion in 2012, up by 16 per cent compared to 2011, ranking the UAE 19th in contribution to the volume of world trade. The UAE also maintained its fourth position in re-exports and fifth in the world on cross-border trade.

It ranked as the first exporter for investments in the Middle East and North Africa (Mena).

Regarding the Emirate of Abu Dhabi, the volume of foreign trade stood in the end of 2013 at over Dh128.88 billion, of which Dh98.69 billion accounted for imports, while over Dh16.18 billion for re-exports and Dh14.63 billion for exports.

The figures were disclosed at a joint press conference held by the Ministry of Economy and the Department of Economic Development in Abu Dhabi. During the event, 30 export activities at local and federal levels in the Emirate of Abu Dhabi were announced. They include participation at the local, regional and international exhibitions, holding of conferences, symposiums, workshops and development programmes for exporters.

Mohamed Nasser Hamdan Al Zaabi, director of trade Promotion Department at the Ministry of Economy, and Dr Adeeb Al Afifi, Director of Foreign Trade and Export Support at the Department of Economic Development, were present.

Al Zaabi said the Ministry will arrange this year more 15 local and international participations as part of its strategy to boost and introduce the UAE products and industries at the foreign markets.

Al Afifi said the events to develop exports in the Emirate of Abu Dhabi rose from 7 in 2009 to 39 in 2013, meanwhile the number of beneficiaries surged to 362 in 2013 compared to 196 in 2012.

Follow Emirates 24|7 on Google News.