UNB contributes $72m to etisalat Egypt loan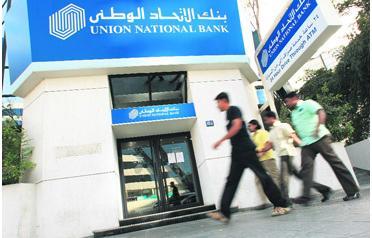 Abu Dhabi-based Union National Bank (UNB) said on Monday that it had contributed around $72 million (Dh264.24 million) to etisalat Egypt's $1.24 billion (7.2 billion Egyptian-pounds) syndicated loan.
It contributed $63 million and 50 million Egyptian pounds in the facility which took place in Cairo.
Other major banks, which include National Bank of Egypt, Banque Misr, and National Bank of Abu Dhabi, provided 76 per cent of the "long-term" financing in Egyptian pounds and the rest in dollars, the company said in a statement on December 22, 2010.
UNB was the fourth largest lending party in the syndication which is considered to be the largest finance deal in the history of the telecom industry in Egypt.
Etisalat Egypt - a subsidiary of UAE-based telecom major etisalat - is the third mobile operator in the country. Etisalat said it would invest eight billion pounds to expand the network of its Egyptian unit over the next three years. Egypt's mobile-phone market will grow to 74.9 million subscribers by year-end, according to a research report published by AlembicHC Dec. 14. Etisalat Egypt is the country's third-largest mobile-network operator.
Gamal Al Sadat, Chairman of etisalat-Egypt, the arranged facility amounts to EGP 5.5 billion ($1 billion) in addition to a $300 million participation which was subscribed to by 25 local, regional and international banks.
The proceeds of the loan will be used to fund the company's expansion plan and increase the number of coverage stations in addition to enhancing the efficiency of the existing stations.
Mohammad Nasr Abdeen, Vice Chairman of UNB-Egypt, said the bank is pleased to play an effective role in such a syndication supporting one of the UAE's successful ventures in Egypt.
He also added that this contribution reflects the bank's strategy to strengthen its presence in Egypt and another step to create visible presence in a number of new markets in the region.
It is noted that as per the industry analysts the telecom market in Egypt is considered the most promising in the Mena region in terms of growth rates. The penetration rate in Egypt is estimated to be 60 per cent which indicates that there is a significant opportunity to get new customers for the telecom companies operating in Egypt.
Follow Emirates 24|7 on Google News.