Unicorn no to stake in Bank Islam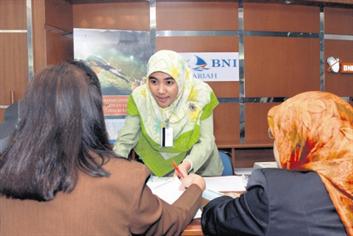 Bahrain's Unicorn Investment Bank, which said it repaid a $125 million Islamic credit facility on Thursday, has dropped plans to buy Dubai Group's 40 per cent stake in Malaysia's Bank Islam, a top executive said.
Dubai Group said in October 2009 it was reviewing options for the stake in Malaysia's second-largest Islamic bank as it shifts its focus closer to home.
Unicorn had been mulling the purchase of that stake.
"We get shown various opportunities in Malaysia but this deal did not make sense to us," Ikbal Daredia, acting chief executive of Unicorn, said in a telephone interview on Thursday.
The investment bank, founded in 2004, expects its first annual loss in 2010, Daredia said. He added he expects a return to profitability in 2011.
Investment banking in Bahrain has been hard hit after a regional property crash in 2008. Unicorn's business is slightly more diversified than other Bahraini investment houses.
Unicorn has repaid a $125 million, three-year syndicated commodity murabaha facility, it said earlier on Thursday.
"We repaid this facility from internal sources and did not resort to asset sales. We didn't want to resort to fire sales," Daredia said.
The facility, arranged by Raiffeisen Zentralbank Osterreich (RZB) and Dubai Bank in 2008, was due January 27, Unicorn said.
The repayment reduced Unicorn's liabilities from more than $600 million in 2009 to "minimal levels", a statement said.
Unicorn had assets of $974 million at end-March 2010.
Chief Executive Majid Al-Refai left Unicorn last August. Sources told Reuters his departure was due to a dispute with its board over strategy.
Follow Emirates 24|7 on Google News.