Value of world's real estate: $217 trillion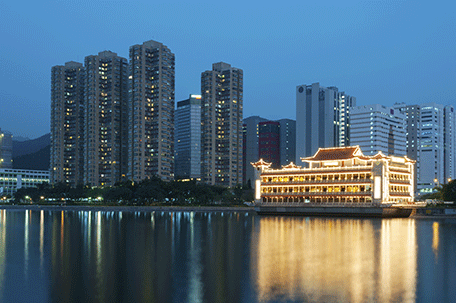 The world's real estate has been valued at $217 trillion (Dh797.39 trillion) in 2015, which over 12 times the gross domestic product (GDP) of the United States or nearly 21 times China's GDP, reveals a report by Savills.
The figure takes into calculation the entire property universe, including commercial and residential property, forestry and agricultural land.
Real estate represents 60 per cent of the total of mainstream global assets, which includes traded equities and securitised debt worldwide.
Moreover, it is equal to 36 times the total value of all the gold ever mined ($6 trillion), 2.3 times the value of outstanding securitised debt ($94 trillion), and 3.9 times the total value of equities ($55 trillion).
The research, however, excludes commercial properties that are not recorded such as shops, workshops and other small business premises.
Though this is the first time that such a value has been calculated.
Yolande Barnes, head of Savills world research, said: "The value of global real estate exceeds – by almost a third – the total value of all globally traded equities and securitised debt instruments put together, and this highlights the important role that real estate plays in economies worldwide.
"Real estate is the pre-eminent asset class which will be most impacted by global monetary conditions and investment activity and which, in turn, has the power to most impact national and international economies."
The report states that one third ($72 trillion) of the value of the global real estate market tradable, while remaining $145 trillion is not traded and is owned by small entities and owner-occupiers.
The annual growth rate in global property prices has been 1.77 per cent, calculated based on the growth in value of investment grade stock that is property traded in deals worth over $10 million. This also takes into consideration the last estimate of property value in 2013, and then extrapolates a growth rate.
Global residential property is valued at $162 trillion, or 75 per cent of the total amount. The report takes into account that there are 2.5 billion households in the world and the average residential house price is $43,000.
The largest proportion of residential value lies in China and Hong Kong, at 24 per cent, reflecting how almost one fifth of the world's population lives there. Though only 5 per cent of the world's population lives in North America, it still holds over one fifth of the world's total residential asset value.
North America's domination of real estate wealth is even more pronounced in the commercial market. Almost half of the world's commercial property wealth is in North America, with 28 per cent in Europe and just five per cent in Latin America, the Middle East and Africa combined.
Savills says the values were calculated based on a wealth of sources, including census, house price data, and national property records.
Follow Emirates 24|7 on Google News.