Vive la France for Emirates, Etihad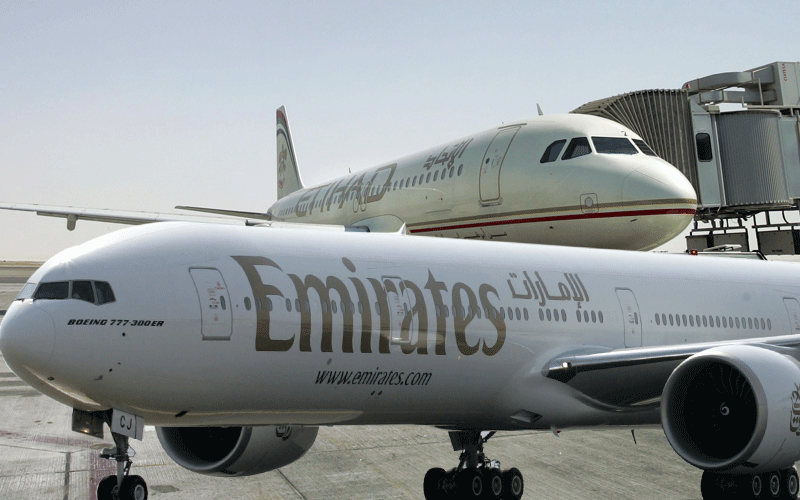 Emirates and Etihad Airways won clearance to add 22 weekly flights to France in bilateral government talks, the Gulf News reported.
Emirates and Etihad will each receive permission for an additional four weekly Paris flights and seven to smaller cities, according to a French Transport Ministry spokeswoman who declined to be identified, citing government rules.
Air France-KLM Group, Europe's biggest carrier based on traffic, had pressed the government to refuse any new flying rights to Emirates and Etihad, arguing that lower taxes and airports fees at their hubs amount to an unfair advantage.
The French carrier had no comment on the agreement, Nicolas Petteau, a spokesman at the company's Paris headquarters, said yesterday.
Emirates said in an e-mailed statement that it was "encouraged by these developments."
Emirates is the biggest customer for the Airbus A380, with 90 of the superjumbos on order or flying.
The airline overtook Deutsche Lufthansa AG in 2009 as the biggest carrier on international flights following a sixfold increase in traffic since 2000, when it ranked 24th.
La Tribune newspaper reported on the aviation agreement earlier yesterday, without citing anyone.
Resume talks
The newspaper said the stalled talks on a UAE order for Rafale fighter jets from Paris-based Dassault Aviation would resume following the deal.
The French ministry spokeswoman declined to comment.
Follow Emirates 24|7 on Google News.