'We will stop charging clients if...'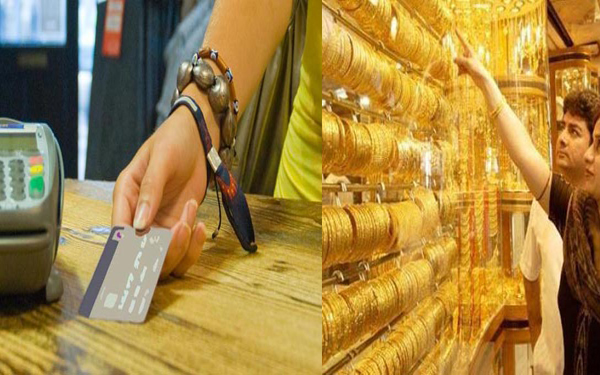 Major jewellery groups in Dubai said they would continue to charge an additional 2 per cent on all purchases made through credit cards.
Senior officials from several major jewellery groups who did not want to be identified have blamed fluctuating gold prices and increasing risk, for charging extra from credit card customers.
According to reports, UAE plans to introduce new measures that would prevent traders from charging extra for payments made through credit cards.
Currently, it is the gold and jewellery traders who most often resort to this measure. "The risk involved in the business has increased during the last two years. The market is not the same. Gold prices are fluctuating every day.
Therefore, it has become very difficult for us to absorb the additional amount of bank charges for every credit card transaction,"said the deputy manager for a leading Jewellery group.
According to him, customers today have no qualms about paying the additional charge. "Those who do not want to pay the 1.5 to 2 per cent that we charge extra, usually go to the nearest ATM and withdraw cash," he added.
Another major jewellery group with several outlets in the UAE and the Gulf said they would however stop charging customers if the banks stopped charging them. "The banks actually charge us 1 per cent as processing fees.
Let the banks stop charging us. In fact, three years ago we were not charging extra from our customers. But today the market situation has changed, forcing us to do so," he said. "However if there is an order against it by the government we will have no other option," he added.
Gold prices have been rising sharply since 2009 and on Tuesday rose to a four-week high.
According to Reuters, spot gold rose 0.9 per cent to $1,374.20 an ounce by 1:46 pm EST (1846 GMT), having earlier hit a four-week high at $1,376.50. US gold futures for April delivery settled up $9 at $1,374.10 an ounce.
UAE based Arabic daily Emarat Al Youm quoted an official at the Supreme Committee for Consumer Protection as saying commissions taken by shop owners and other deals from card holders are illegal and threatened to take measures against such traders soon.
According to the official, there has been growing complaints from consumers.
Earlier in 2007 petrol stations stopped accepting credit cards stating that bank charges were too much to bear. Banks charge about 1 per cent from merchant establishments while making the reimbursements.
Follow Emirates 24|7 on Google News.