With governments support, Gulf firms prepare for Egypt push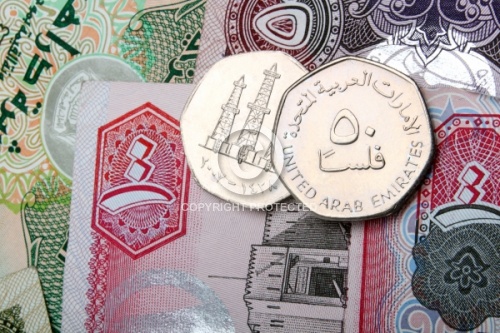 Gulf Arab governments are encouraging hundreds of companies to attend an international investment summit in Egypt this week, in a move that may help the firms become top players in a rebounding Egyptian economy.

Over 270 of about 1,300 foreign officials and executives registered for the event, which will declare Egypt open for business again after years of economic and political turmoil, are from the six wealthy oil exporting states of the Gulf.

That makes the Gulf the largest regional contingent at the conference, eclipsing Europe, which traditionally dominated foreign investment in Egypt before the Arab Spring uprising of 2011. The roughly 160 delegates from the UAE far outnumber the 55 from the United States - though some of them are UAE-based representatives of Western firms.

The disparity in numbers suggests that initially at least, Gulf firms may grab the lion's share of the billions of dollars of investment opportunities on offer in sectors from power generation to real estate, finance, retailing and industry.

Egyptian officials have said they hope the conference, to be held from Friday to Sunday in the resort town of Sharm El Sheikh, will confirm domestic and foreign investments worth up to $12 billion. Half the projects which Egypt will propose are expected to be in the energy sector, a minister said last month.

There are good reasons for Gulf firms to be interested in Egypt. Its 90 million population is nearly double that of the Gulf oil states, where markets are more mature and in many cases more competitive.

But there is also a strong political and diplomatic element, which appears to be shifting cost-benefit calculations towards Egypt in some Gulf boardrooms.

The UAE, Saudi Arabia and Kuwait,determined to ensure the success of President Abdel Fattah El Sisi, are signalling to Gulf firms that they will back investment in Egypt politically and perhaps financially.

"There is support from the UAE government," Hussain al Nowais, chairman of Abu Dhabi's General Holding Corp (Senaat), a major state-owned industrial investment firm, said of UAE participation at Sharm El Sheikh.

"The UAE and Egypt have a strategic relationship - our leadership is committed to Egypt. So many projects are going on, on the government and private sides," Nowais, who will attend the conference, told Reuters.

STRATEGY

An 18-page pamphlet released by UAE authorities in the run-up to the conference describes Abu Dhabi's deep involvement in engineering Egypt's economic recovery.

In addition to direct financial aid, the UAE is "garnering economic and political support for Egypt" and providing technical assistance in designing its economic programme, partly by hiring expert consultants from around the world.

Stimulating corporate investment is key to the plan. The governments of the UAE, Saudi Arabia and Kuwait have averted a financial crisis in Cairo by providing it with $23 billion of oil shipments, cash grants and deposits in the Egyptian central bank.

Such heavy official aid cannot continue indefinitely; it could make Cairo dangerously dependent on the Gulf, and the Gulf's state budgets are in any case being pressured by the plunge of oil prices since last June.

So officials in the Gulf and Cairo say they want to move economic assistance into a new phase, in which corporate capital from the Gulf helps revive economic growth and create jobs.

To some extent, the Gulf will be doing what it has already done successfully in its own economies. Many of its big banks and other companies are linked to governments through large minority shareholdings, while members of ruling families play important roles as investors and executives.

For example, state-linked property developers and investment firms have built much of Dubai in the past two decades, basing projects on the government's long-term economic strategy as well as shorter-term profit goals. Saudi Arabia is building new industrial cities through public-private partnerships.

Gulf businessmen going to Sharm El Sheikh said they expected their governments to provide some degree of financial support for many projects on offer there - for example, by guaranteeing purchases of electricity from new power plants.

"Definitely Saudi will support (investments) from the Public Investment Fund, from the project finance point of view," said Yassin Al Suroor, chief executive of A'amal Group, a private Saudi engineering group.

More broadly, Gulf investors may be able to count on political goodwill in Egypt to navigate its considerable bureaucratic and legal obstacles - an advantage which U.S. and European companies, whose governments have had sometimes strained relations with Cairo, may lack.

"If you don't have the political will to support the commercial business, it will not be as strong," Osama Bishai, CEO of Egypt's Orascom Construction, said in the UAE. "We're happy cooperation is very strong between the two governments, and it will allow us to work closely with entities in the Emirates."



Follow Emirates 24|7 on Google News.