Emaar announces sponsorship of Microsoft Imagine Cup UAE 2017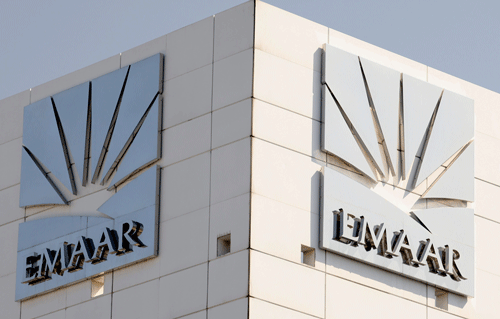 Global developer Emaar Properties announced its sponsorship of the Microsoft UAE Imagine Cup 2017 student competition, which will hold its regional heats in April this year.
The partnership with Microsoft Gulf reflects Emaar's focus on nurturing the next generation of talent, adopting innovating technologies and supporting the innovation environment of the UAE to bring far-reaching benefits to the nation.
The year-long Imagine Cup debuted in 2003 and remains the world's largest student competition. This year the contest is no longer bound by categories, inviting viable technology solutions of every type, from every field.
The only requirements for participating teams are that their submitted solutions can run on the Azure cloud and demonstrate the potential for digital transformation.
Imagine Cup 2017 starts with local and online contests held in more than 100 countries, with expert judging panels selecting the most promising ideas. Successful teams will then embark on an all-expenses-paid trip to the World Finals, where the winner takes away a $100,000 cash prize.
Veresh Sita, Chief Digital Officer for Emaar Properties, said: "Nurturing the next generation is a strategic priority at Emaar, which ensures that we are the cutting edge of technology and in creating long-term value for our company and to the community.
Through our support to Microsoft on UAE Imagine Cup 2017, we are encouraging new and talent innovators, who will bring us the next advancements in technology."
Microsoft will conduct an Imagine Cup roadshow in February and March, making stops at leading UAE universities.
The presentations are expected to create awareness among students and encourage participation in the competition; with ideas that will fuel UAE's vision for smart cities.
Interested students will be able to attend intensive training sessions to prepare them for how to submit their ideas.
The sessions will cover contest rules and criteria, and walk competitors through the processes of conceptualisation, design, development and testing, which help lead to the most viable solutions.
The cash prize awards for this year's competition will be; $15,000 for first, $10,000 for second, and $7,000 for third place winners.
"The premise of the Imagine Cup is that many technology platforms now taken for granted began as student projects," said Samer Abu Ltaif, Regional General Manager, Microsoft Gulf.
"Microsoft Youth Spark initiative, of which Imagine Cup is a part, was founded to seek out the brightest innovators on the planet, nurture them, and help them achieve more.
It is a value we share with Emaar, and that is why it is so exciting to partner with them on UAE Imagine Cup 2017."
The Microsoft YouthSpark initiative, including Imagine Cup, is designed to create an avenue for young entrepreneurs and innovators in bringing their ideas to market.
Programmes help students to harness their creativity, generate ideas, collaborate on technology applications and develop clear business plans, using the latest tools and services.
The Imagine Cup in UAE is expected to reach over 5,000 students via online campaigns and offline roadshows in universities across Dubai, Abu Dhabi, Sharjah, Ajman and Ras al-Khaimah.
The Pan-Arab Finals 2017 will be held in April, with worldwide finals in July.ause this isn't rehearsal, this is real life — or do they just want to look at a number in the bank?"
Follow Emirates 24|7 on Google News.