Emaar Malls records 9% growth in net profit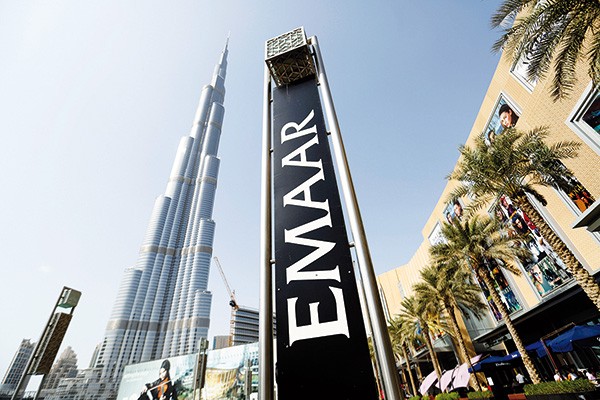 Emaar Malls, the shopping malls and retail business majority-owned by Emaar Properties, has recorded a growth in net profit of 9 percent during the first nine months of the year to AED1.639 billion (US$ 446 million), compared to the same period in 2017 at AED1.507 billion (US$410 million).
Revenue for the first nine months of the year was AED3.232 billion (US$880 million), 29 percent higher than the revenue for the same period last year at AED2.5 billion (US$681 million).
Highlighting the sustained growth of the business, Emaar Malls reported third-quarter (July to September) 2018 net profit of AED537 million (US$146 million), 10 percent higher than the Q3 2017 net profit of AED486 million (US$132 million). Revenue for Q3 2018 was AED1.129 billion (US$307 million), an increase of 29 percent over Q3 2017 revenue of AED876 million (US$238 million).
Commenting on the financial results, Mohamed Alabbar, Chairman of Emaar Properties and Board Member of Emaar Malls, said, "As the world's fourth most visited destination, Dubai serves as the retail gateway for over 2.5 billion people who are only four hours flying distance away. Emaar Malls is leveraging this growth opportunity through our retail and leisure destinations that have set industry benchmarks and contribute significantly to the local economy. The positive performance of the business reflects the success of our strategy to evolve in line with the aspirations of the new generation of customers."
Today, with its malls and community shopping centres, Emaar Malls has a total gross leasable area of 6.7 million sq. ft., making it one of the largest mall operators in the world. The occupancy levels of Emaar Malls assets during the first nine months of 2018 stood at a robust 93 percent.
Emaar Malls continued to set impressive visitor footfall, contributing to Dubai's retail, tourism and hospitality sectors. Together, The Dubai Mall, Dubai Marina Mall, Souk Al Bahar, Gold & Diamond Park and the various community centres, welcomed 99 million visitors during the first nine months of 2018.
In turn, Patrick Bousquet-Chavanne, CEO of Emaar Malls, said, "The performance of the business in its first nine months remained strong with robust occupancy levels at 93 percent across Emaar Mall assets. We are particularly pleased to see the sustained growth in visitor footfall of The Dubai Mall with a four percent increase in the first nine months to 60 million.
As we now prepare to mark the 10th anniversary celebration of The Dubai Mall this November, our focus will continue to be to ensure that our malls are relevant and modern, to increase the dwell-time of visitors and to keep our guests entertained."
The Dubai Mall alone recorded a visitor footfall of 60 million during the first nine months of 2018.
Follow Emirates 24|7 on Google News.