Emirates NBD Group appoints CEO for fully-owned subsidiary Tanfeeth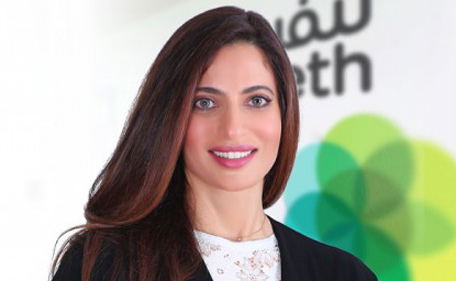 Emirates NBD has announced the appointment of UAE national Maryam Bahlooq as Chief Executive Officer of Tanfeeth, a fully-owned subsidiary of the Emirates NBD Group.
Maryam Bahlooq was previously Acting Group Head, Human Resources and headed the HR Business Partnership unit at Emirates NBD.
She brings over 17 years of experience within the banking Group, having held various operational and strategic roles within the bank's Human Resources department, heading Recruitment, Nationalisation and Business Partnership.
The company also announced that acting CEO Steve Thompson has been appointed Chief Operating Officer. Steve's previous roles at Tanfeeth also included Chief Executive Corporate Operations and Operation Processing Center, OPC, where he delivered significant impact for the group especially in terms of his focus on service excellence and driving operating efficiencies.
Commenting on the announcement, Abdulla Qassem, Group Chief Operating Officer, Emirates NBD and Chairman of Tanfeeth, said, "Maryam's experience and track record of guiding and motivating diverse groups to enhance business performance equips her well to lead Tanfeeth. Tanfeeth plays a crucial role within the group and I am confident that with Maryam's leadership, the team will continue to scale service excellence standards and deliver outstanding support across our business units and subsidiaries.
Commenting on her appointment, Maryam Bahlooq said, "I am honoured to lead Tanfeeth as we continue to support Emirates NBD Group's growing needs, which include business units, subsidiaries and international operations. I am also delighted to be the first female UAE national to assume a CEO position within the group and hope to inspire and mentor others like me to take on similar leadership roles."
Follow Emirates 24|7 on Google News.