Emirates 'Year of Zayed' aircraft land on six continents for the 6th of May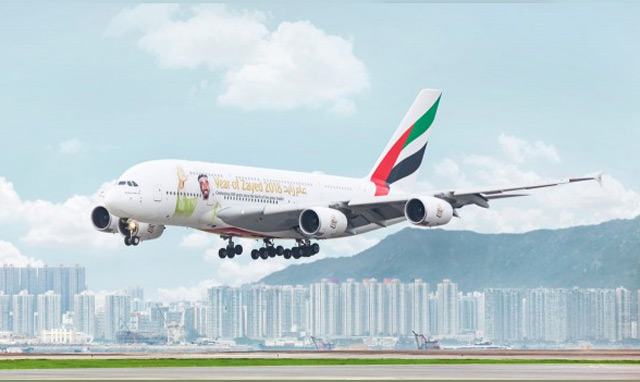 Emirates has landed six of its special 'Year of Zayed' livery aircraft on six continents for the 6 May centennial birthday of the UAE's Founding Father, the late Sheikh Zayed bin Sultan Al Nahyan.
H.H. Sheikh Ahmed bin Saeed Al Maktoum, Chairman & Chief Executive, Emirates Airline & Group, said: "Today, we celebrate the centennial anniversary of the birth of the UAE's founding father Sheikh Zayed, who dedicated his life to building a thriving and vibrant UAE. The principles and initiatives he set in motion have become the foundations for the UAE's progress. We hope through our special liveries we honour his memory and legacy and help spread his inspirational messages around the world as our aircraft continue to circle the globe in 2018."
This tribute to the late Sheikh Zayed bin Sultan Al Nahyan was first unveiled in November 2017 on the fuselage of Emirates' 100th A380 aircraft, commemorating the 100th year of Sheikh Zayed's birth.
A total of 10 Emirates aircraft carry the special livery for 2018. The 'Year of Zayed' Emirates aircraft have circled the globe to over 90 cities on over 1,800 flights.
Follow Emirates 24|7 on Google News.