$356 bn needed for Arab power projects: study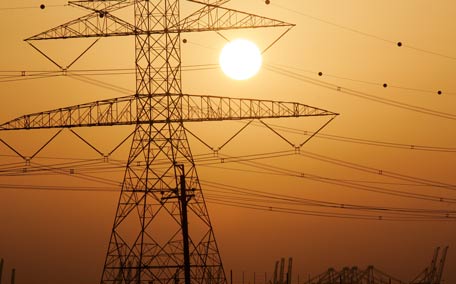 Arab states need to pump nearly $356 billion to construct new power projects and expand existing units in the next 10-15 years to face a steady growth in electricity consumption, according to an official Arab study.
The investments include around $276 billion for power generation and nearly $80 billion for distribution and supply of power to consumers, said the study by the Kuwaiti-based Arab fund for economic and social development (AFESD), an Arab League affiliate.
Presented at the Arab energy conference held in Abu Dhabi this week, the study said the projects would boost the combined power generation in the Arab world from around 968 GW/hour in 2013 to 2,984 GW/hour in 2020 and 4,860 GW/hour in 2030.
"These investments are needed to meet growing needs…but they remain an ambitious target given the difficulty in obtaining funds in the current circumstances and a trend by many regional governments to channel a large part of their investments into social, health, education and housing projects," it said.
It said some Arab countries, in a bid to cut costs, have invited the private sector to execute some power projects on a BOT (build-operate-transfer) basis.
It added that plans to link power networks in the region would also reduce both "operation and capital" spending on such projects.
Follow Emirates 24|7 on Google News.