Adnoc sets new LPG cylinder prices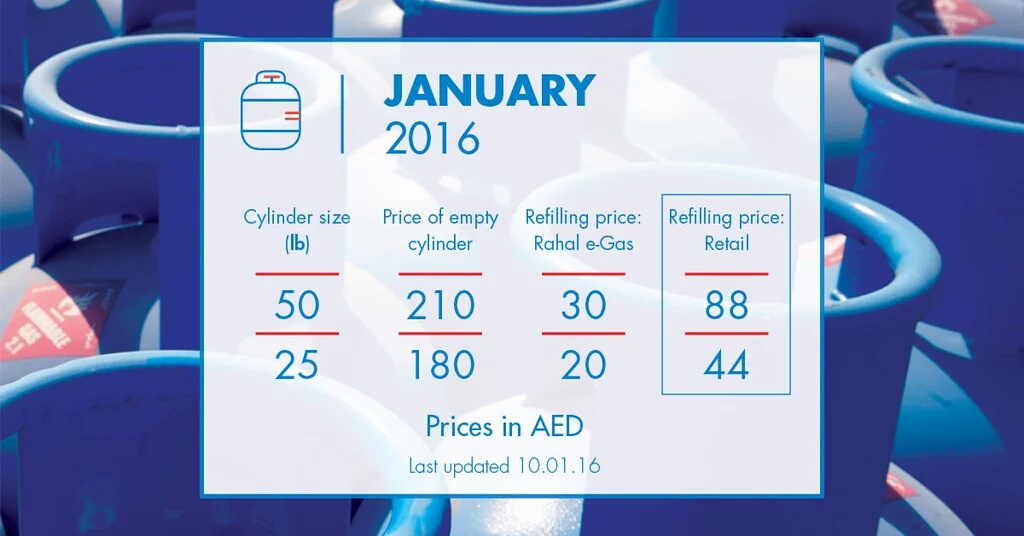 Adnoc Distribution has announced the new retail price of unsubsidised LPG cylinders for the month of January 2016.

As per the announcement that is set on the 10th of every month, the new retail price is as follows: Dh44 per 25lb cylinder up from the earlier marked retail price of Dh46, and Dh88 per 50lb cylinder from the earlier marked retail price of Dh92.

Khalid Hadi, Vice President of Marketing and Corporate Communications Division at Adnoc Distribution, said: "The new prices reflect the global surge in the pricing of the product. Adnoc Distribution is committed to monitoring the markets as well as following up with all relevant stakeholders in the UAE to guarantee fair implementation of the new pricing. The company wishes to reiterate its priority to provide best-in-class products and services at the most fair prices to its loyal customers."

For holders of Rahal e-Gas cards, Adnoc Distribution offers LPG cylinders at subsidised prices - Dh20 for 25lb cylinders and Dh30 for 50lb cylinders, across Abu Dhabi and the Northern Emirates.


Follow Emirates 24|7 on Google News.