ADNOC Signs Agreements with 23 Companies for Local Manufacturing Opportunities worth AED17 Billion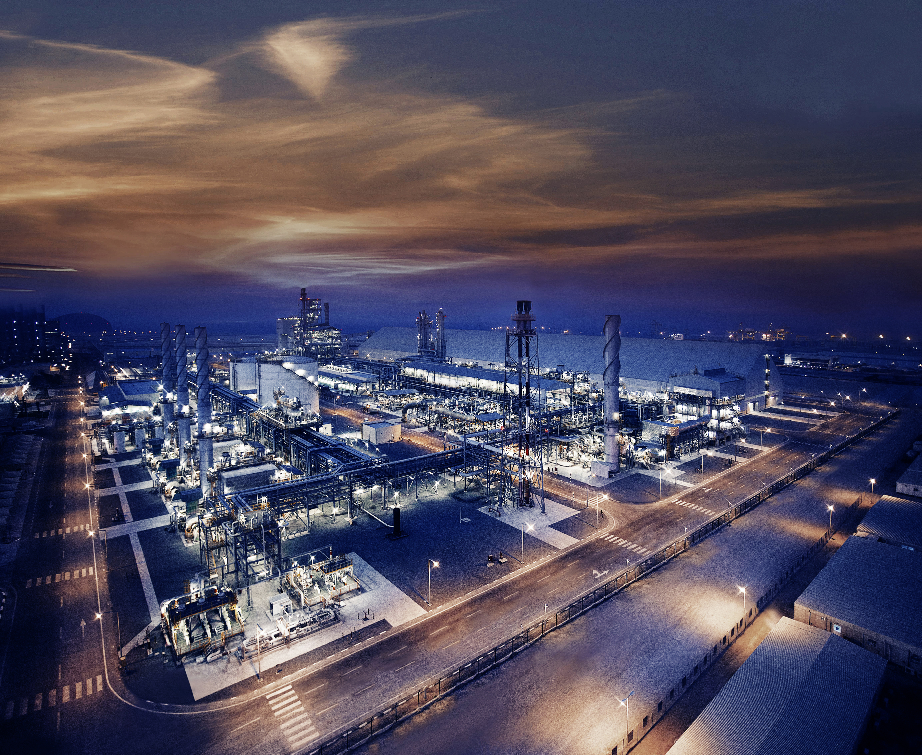 ADNOC, a reliable and responsible provider of lower-carbon intensity energy, today announced it has signed agreements with 23 UAE and international companies for local manufacturing opportunities across a wide range of critical industrial products worth AED17 billion ($4.63 billion).
The agreements outline the intention of the companies to manufacture these products in the UAE, supporting the 'Make it in the Emirates' initiative and the 'Abu Dhabi Industrial Strategy'. The products are part of the AED70 billion ($19 billion) worth of products in ADNOC's procurement pipeline that the company identified for domestic manufacturing in July 2022.
ADNOC continues to encourage the private sector to capitalize on the commercial opportunities for domestic manufacturing across its value chain through its In-Country Value (ICV) program, as it expands and decarbonizes its operations.
Dr. Saleh Al Hashimi, ADNOC Director, Commercial & In-Country Value Directorate, said: "In line with the directives of the UAE's wise leadership, ADNOC is creating long-term domestic manufacturing opportunities from our procurement pipeline to enhance the UAE's industrial base and strengthen the resilience of our supply chains as we make today's energy cleaner and invest in the clean energies of the future. These agreements reinforce our role as a critical engine for the UAE's industrial growth and they offer significant potential to further increase our GDP contributions, stimulate economic diversification and create more skilled job opportunities for UAE Nationals. We look forward to working with these companies to deliver on these important agreements and drive more sustainable value to the UAE."
Last year, ADNOC signed agreements for local manufacturing commitments worth over AED25 billion ($6.8 billion) with UAE and international companies. The company continues to take a transparent approach to showcasing its product outlook as part of its ICV program. This approach underscores ADNOC's efforts to ensure business continuity and incentivize investors and suppliers to set up or expand manufacturing capacity in the UAE. ADNOC aims to drive AED175 billion ($48 billion) back into the UAE economy through its ICV program as part of its five-year business plan for 2023-2027.
The list of companies and products included in this agreement are stated below.
Company Products
1 ABB DCS & ESD, Fire & Gas Detection
2 ADOS Spiral Wound and Ring Type Joint Gaskets
3 AJ Group / Drilltech Bends & Cladded Pipes, Valves, Machining, Flanges, NDT
4 Ajmal Steel Pipes & Fittings
5 Al Dobowi & Eternity Technologies Batteries
6 Bristol Fire Industrial Pumps, Fire & Gas Detection
7 Emissa Oiifields Supply Centre Fasteners & Hardware (Nuts, Bolts, Studs etc.)
8 Flexitallic LLC Spiral Wound and Ring Type Joint Gaskets
9 General Petroleum Services/
Bin Jabr/Tiger Valves Valves
10 Gerab Group Hot Processes, Pigs & Accessories
11 Hitek Engineering Flanges, Machining
12 NAFFCO Valves, Fire & Gas Detection, Seamless Pipes & Butt-Welded Fittings
13 Nash Engineering Pressure Vessels
14 Petro Globe Oil & Gas Equipment LLC Fasteners & Hardware
15 Precision Metal Industries FZC Fasteners & Hardware
16 Pressbolt Middle East Fasteners & Hardware
17 Proclad Bends & Cladded Pipes, Pipes & Fittings, Pressure Vessels, Valves, Flanges
18 Spira Power Gasket Company LLC Spiral Wound and Ring Type Joint Gaskets, Fasteners & Hardware
19 Tech Hard / Valve-Tech Valves
20 Trace Group Batteries
21 Tri Star Middle East Industries LLC Fasteners & Hardware
22 Tubacex Bends & Cladded Pipes
23 Weidmuller DCS & ESD
Follow Emirates 24|7 on Google News.