Dana Gas hires advisor for $1bn sukuk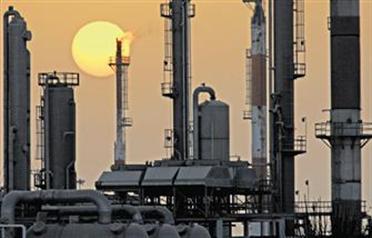 Dana Gas, the UAE-based oil and gas production and exploration firm, is looking at options for its $1 billion Islamic bond, or sukuk, due in 2012, and is hiring an advisor on "liability management," its chief executive officer said on Monday.
"The sukuk is a particular focus area for us in 2011," Ahmed Al Arbeed said on a post-earnings conference call. "We have outlined different options," Al Arbeed said, declining to provide further detail.
"We are in the process of having an advisor in place for a liability management program to have the most effective way of handling our sukuk," he added.
The company's 5-year, $1 billion sukuk is due in October 2012, according to Zawya.com. Group financial comptroller Azfar Aboobakar later said $920 million of the bond is outstanding.
Dana Gas earlier on Monday said increased production from Egypt and Iraqi Kurdistan helped boost its full year 2010 profit by 80% to Dh158 million ($43.02 million). It also said it started production of liquefied petroleum gas, or LPG, at its plant in Kurdistan, with current production from the first train at 4,000 barrels per day.
The company plans to spend $337 million in capital expenditure this year, mostly on a plant in Egypt and its Sharjah Western Offshore project in the UAE, said technical director Donald Dorn-Lopez.
"Those two account for at least 75% of what we've got in there at the moment," Dorn-Lopez said.
Dana plans to spend around $50 million in Egypt alone, drilling 12 exploration wells. "The acreage remains highly prospective and our understanding of it keeps improving and growing," he said.
At its LPG plant in Kurdistan, which started production on Jan. 25, Dana Gas is already meeting demand from two local power stations it supplies and expects to boost production in 2011 to keep pace with demand growth, Dorn-Lopez said. The company expects a second train, which is currently in the final stages of commissioning, to be available for service in mid-February and increase current production four times.
Dana Gas, which is based in Sharjah and listed on the Abu Dhabi exchange, has a subsidiary in Egypt at which production is ongoing despite turmoil from ongoing antigovernment protests.
Chief executive Al Arbeed said he doesn't expect the events to impact the company's business, or receivables from Egypt, but that it planned to evacuate its small expatriate staff from the country.
Dana Gas, which owns assets in Egypt, made a fourth-quarter net profit of Dh59 million ($16.07 million), Reuters calculated from previous financial statements.
It posted a loss of Dh193 million a year ago after being hit by exploration write-offs and impairment provisions.
Four analysts had expected Dana to post an average net quarterly profit of Dh42.98 million according to a Reuters poll.
The company reported a full-year profit of Dh158 million in a statement on Monday, a jump of 80 per cent, as higher production and a rise in oil prices boosted earnings.
It made Dh99 million in the nine-month period to September 30.
Full-year production rose 31 per cent, the statement said.
Dana shares have been under pressure recently as investors worried over the company's exposure to crisis-hit Egypt. The stock fell nearly 10 percent on Sunday.
Earlier this month, brokerage AlembicHC cut its rating on Dana to neutral from overweight.
The company said it made its fourth gas find in Egypt in September. The well has preliminary estimated reserves of 50 to 90 billion standard cubic feet of gas, with 1 to 2 million barrels of associated condense.

Follow Emirates 24|7 on Google News.