Emarat allowed to borrow more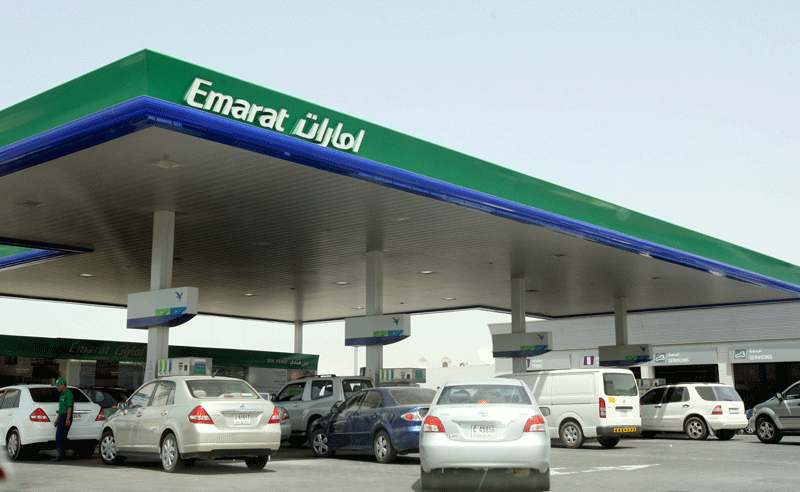 The UAE's Federal National Council (FNC) passed a bill on Tuesday that will allow fuel retailer Emarat to borrow the equivalent of up to 50 per cent of its capital, the company's chairman said on Tuesday.
Emarat's total debt amounts to around Dh1.9 billion ($517.3 million) and it has a capital of Dh6 billion. "The company has received credit facilities from banks of 25 percent of its capital," said an FNC report.
Fuel subsidies imposed by the UAE government on gasoline prices have taken a toll on Emarat's profits.
"Currently there is a difference between the cost price and the selling price per litre of fuel of about 1 dirham ($0.272)," Humaid Obeid al Tayer told Reuters in Abu Dhabi.
"Emarat is being restructured and its operational plan is being reviewed as well as its investments so it could go back to making profit," he added.
Governments across the world's largest oil exporting region have long subsidised prices at the pump in an effort to cut living costs for residents and encourage economic growth regardless of price fluctuations on the global energy markets.
But the UAE, the world's third largest exporter of crude oil, began this year to phase out gasoline subsidies, which cost the country hundreds of millions of dollars a year.
"Emarat is a commercial entity and it operates commercially, the only thing is Emarat cannot increase the selling price of the gasoline products without prior approval of the cabinet," said al Tayer.
Last year, the UAE began to phase out gasoline subsidies, which cost hundreds millions of dollars a year.
Gasoline prices have risen 26 per cent since April, when the government introduced the first of two price hikes imposed so far. No details were given by the government on when further price hikes will take place.
The FNC is a parliamentary body which monitors and debates the government policy but for the legislation to be executed it has to be approved by the President of the UAE. That would allow the firm to increase its borrowing from 25 per cent currently to 50 per cent.
The oil-exporting emirate of Abu Dhabi has spent an average $6.5 billion a year over the past four years on subsidies from water to energy, while Dubai has paid $1.7 billion.
Follow Emirates 24|7 on Google News.