GCC to benefit from Japan's tremor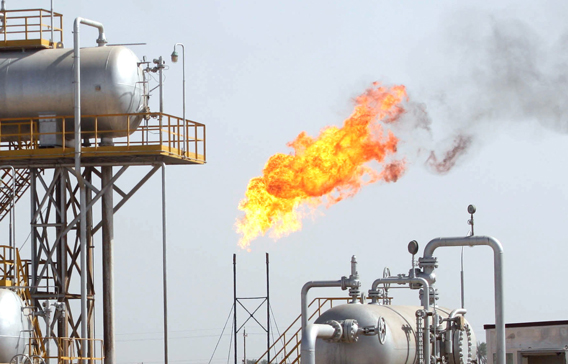 The destruction of a key nuclear power plant in Japan in a devastating earthquake could prompt it to rely more on oil for energy and this could boost the Asian giant's crude imports from the Gulf, a Kuwait bank has said.
The six-nation Gulf Cooperation Council (GCC), which controls over 40 per cent of the world's recoverable oil deposits, is already the largest oil supplier to Japan but the construction of nuclear plants over the past decades has stifled an increase in such supplies, National Bank of Kuwait (NBK) said in a study.
Citing IMF data, it said five of the six GCC countries were among the top 15 exporters to Japan in 2009 as a share of their gross domestic product.
Furthermore, according to the United Nations Conference on Trade and Development (UNCTAD), nearly 17 per cent of the GCC's exports go to Japan, or almost 10 per cent of its GDP.
The UAE is the largest Gulf exporter to Japan and accounts for 36 per cent of GCC exports to Japan, followed by Saudi Arabia at 30 per cent.
The report noted that the earthquake caused enormous damage to some of Japan's nuclear power plants, mainly Fukushima.
Apart from worries about radioactive pollution, another area of concern is the effect on the country's nuclear power supply, it said.
The oil crises in the 1970s had enormous repercussions for the Japanese economy, the report said. It cited data by the Institute of Applied Energy (IAE) showing Japan depended then on oil for 80 per cent of its energy supply.
Since then, Japan has adopted a policy that sets energy security through the development of nuclear power as a top priority, reducing dependence on oil.
As a result of this drive, the oil share of Japan's energy consumption fell to 47 per cent in 2006 while Japan's oil imports have been declining.
The figures showed total world oil exports to Japan declined by 25 per cent between 1995 and 2009. During the same period, the GCC's crude oil exports to Japan also shrank by a remarkable 19 per cent.
"Given Japan's reliance on nuclear power for energy consumption, a potential reduction in nuclear energy opens the door for increasing use of alternative fuels, including oil and gas. Over the medium term, this could increase demand for hydrocarbons and increase pressure on prices," NBK said.
"However; the initial reaction to the earthquake was a drop in oil prices as fears of economic disruption and slowdown in activity mounted. A larger portion
of the lost energy is likely to be replaced by gas, of which there is an ample supply. GCC countries could benefit not only from potentially higher oil prices but also from an increase in real demand for the commodity."
According to the report, the impact of the earthquake on Japan's currency has so far been very small and that the yen is still higher than its 2010 average.
Once the effect of repatriation dissipates, markets expect the yen to fall further, and if sustained, the depreciation of the yen would make Japanese goods cheaper abroad, the report said.
On the other hand, GCC exports should not be hugely affected by a weaker yen as they are mostly essential energy commodities, it said.
"However, higher oil prices and potential manufacturing supply disruptions might further exacerbate upside inflation risks worldwide," it said.
"In short we would expect small and temporary disruptions to Japanese exports to GCC. On the oil front, short term disruptions/reassessments of nuclear power are bound to add to the pressure on oil prices, while the longer term impact will await the final reports and lessons from Fukushima."
UNCTAD figures showed that historically, oil and gas made up nearly 99 per cent of the GCC's total exports to Japan.
Japan imported $92 billion worth of oil in 2009, 72 per cent of which came from the GCC. For every one per cent increase in Japan's demand for oil, GCC crude exports would gain $one billion per year, or 0.1 per cent of the region's GDP.
In 2009, about seven per cent of GCC imports came from Japan and the UAE was the largest Gulf trade partner of that country, accounting for nearly 36 per cent of the region's imports from Japan.
Follow Emirates 24|7 on Google News.