How Dubai residents can profit from solar power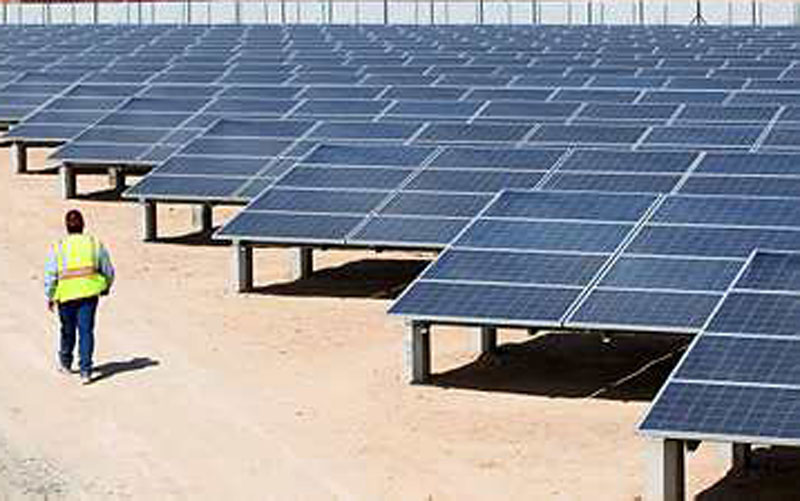 Dubai residents will be able to soon generate their own power thanks to the latest initiative by utility firm Dubai Electricity and Water Authority (Dewa).
The Dubai-based utility yesterday announced that it has released the standards for installing photovoltaic panels to produce electricity from solar power in buildings in Dubai.

This is the first step towards Dewa's initiative of allowing customers to install the panels to produce electricity from solar power in Dubai.

Once the initiative is implemented, customers will not just be able to produce their own power, but will hopefully be able to sell any surplus power they generate to the utility. "Any surplus of production will be fed into the electricity network," Dewa says. While customers will be able to generate their own power, any shortfall will still be met by Dewa, the utility firm said.

"The initiative allows customers to install systems to generate electricity using photovoltaic panels. An offset between exported and imported electricity units is conducted and the customer account is settled based on this offset," it noted.

The step supports the Smart Dubai initiative launched by HH Sheikh Mohammed bin Rashid Al Maktoum, Vice-President and Prime Minister of the UAE and Ruler of Dubai, to transform Dubai into the smartest city in the world.

The publishing of the standards make Dubai the first city in the Middle East to put in place a comprehensive framework at legislative level that allows any interested customer to install PV generation systems.

The utility has invited manufactures to submit their eligibility applications.

"We call upon all manufacturers of solar power equipment and tools to register their products as eligible for Dewa so that customers have a reference to start installing the solar systems as soon as possible according to the highest design qualification standards," said Saeed Mohammed Al Tayer, MD & CEO of Dewa.

"Dewa will periodically review the performance of these systems and their compatibility, and improve the process to ensure the solar power technologies are seamlessly integrated with the current power production systems," he added.

"This project is one of its kind in the region and expected to witness a tremendous response from the residents of the emirate," the Dewa chief said earlier last year while first announcing the initiative.

Read: You can generate you own solar power in Dubai
Follow Emirates 24|7 on Google News.