How oil price drop is affecting property in emerging markets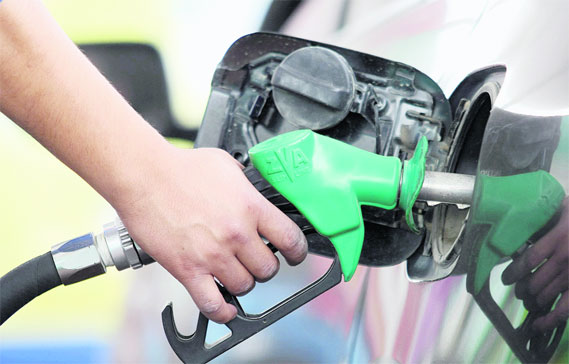 Global oil prices have fallen sharply in recent months, putting pressure on energy-exporting countries that count on the commodity as their primary source of income. Between June and January, the price of crude oil dropped a staggering 60 per cent.
With industry experts, including Exxon Mobil Chairman Rex W Tillerson, are now predicting that oil prices could stay low for at least two years, the recent fluctuations have led many to speculate about the possible implications for global real estate markets.
Lamudi, an online real estate listing website for emerging markets, investigates the potential impacts on real estate markets in five key oil-producing nations in the emerging markets.
Saudi Arabia
As the world's leading oil exporter, the commodity accounts for 90 percent of government revenues in Saudi Arabia. As a result the country's finances look set to take a considerable hit from the falling price of oil, with US bank Citi predicting in January that real expenditure would drop to $241 billion this year, down 18 per cent on the 2014 figure. Within the property sector, the country is currently struggling to address a housing shortfall of around one million units, driven by significant population growth.
Qatar
The recent drop in oil prices is expected to have little impact on Qatar's finances as the country continues to diversify its economy from its traditional role as an oil and gas exporter. As a result, investment in infrastructure and property development is likely to continue at its current rate, resulting in continued growth in the country's property market. The country's strong economic outlook - with growth of 7.7 percent forecast for this year - means spending on infrastructure and construction projects is likely to continue. In fact, real estate industry players have predicted that prices in the country's rental market could stabilise due to an increase in supply, as major real estate projects such as Lusail City get underway.
Nigeria
The Nigerian economy depends on crude oil for 70 per cent of its revenue so any drop in prices has a significant impact of the country's primary source of income. Importantly, the majority of real estate projects in the country are government-funded, meaning that less funds will now be available for property development. The company predicts that housing development outside of Nigeria's larger cities could slow down as a result. "The question now is whether the low oil prices are here to stay, or whether they will increase again in 12 months. This will determine how the real estate industry is affected in the long-term," it states.
Mexico
Measures including tax reforms and government investment in housing are expected to underpin strong growth in Mexico's property market in 2015. Meanwhile, reforms in the energy sector are predicted to draw more international investors to the country. Together, these measures will largely offset any impact that the falling oil price will have on the real estate market, as the government seeks to cut spending by $US8.4 billion because of the decline in revenues caused by the oil price drop. The company said: "The main stimulus to the property market will come from the government's national housing policy, announced in January, which is expected to trigger real estate investment of 370 billion pesos and pave the way for the construction of 500,000 homes."
Indonesia
Lower oil prices are likely to impact Indonesia's economy, as oil, oil services and natural resources industries such as coal - all of which constitute a significant part of the country's gross domestic product - are negatively affected. However, for end consumers the net impact has so far been marginal because lower oil prices have helped the government to reduce fuel subsidies.
The website said: "Lower oil prices have limited impact on the property market as consumer's disposable income remains largely unaffected. Those working in the oil and natural resources industries will be negatively affected, but the growth in the remaining economy should balance out and the resulting impact on real estate demand is limited."

Follow Emirates 24|7 on Google News.