IMF warns oil growing scarce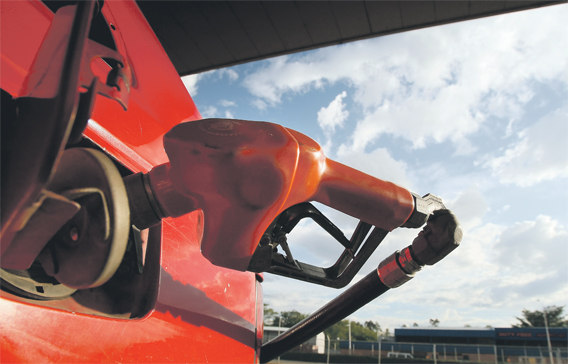 The International Monetary Fund warned on Thursday that nations should brace for dwindling oil supplies that could drive prices skyward as demand increases, especially in emerging-market economies.
"The persistent increase in oil prices over the past decade suggests that global oil markets have entered a period of increased scarcity," the IMF said in a report on the global economy.
"The increased scarcity arises from continued tension between rapid growth in oil demand in emerging-market economies and the downshift in oil supply trend growth," the Washington-based institution said in its twice-yearly World Economic Outlook (WEO).
"If the tension intensifies, whether from stronger demand, traditional supply disruptions, or setbacks to capacity growth, market clearing could force price spikes, as in 2007-2008."
In the six months to July 2008, crude oil prices more than doubled to record highs over $147 a barrel in New York and London.
The market crashed amid the global financial crisis but has since recovered on the back of powerful emerging-market economies such as China, India and Brazil -- where oil consumption is growing fastest.
Anti-regime unrest in Libya and other Arab countries has driven prices sharply higher this year. On Wednesday, London's benchmark Brent crude reached $123.37, the highest level since early August 2008.
"At current high levels, commodity price developments and prospects can have important global economic repercussions," the IMF said.
The IMF did not forecast oil prices -- that will come with its overall economic forecasts to be released next Monday.
But it said those forecasts assume that the tension between scarcity and demand "will be resolved with oil prices around current high levels."
It noted that petroleum accounts for about 10 percent of global trade.
In general, the IMF said, a progressive dwindling of supply was more likely than a sudden drop.
Still, "There is a potential for abrupt shifts, which would have much larger effects than more gradual shifts."
Moreover, a "persistent adverse oil shock" would suggest a widening of trade imbalances that are a key challenge to global stability.
High-income economies such as the United States can sustain growth with little or no increase in energy consumption.
By contrast, rising energy demand in low- and middle-income economies has closely followed growth in per capita income, the IMF economists said.
The IMF urged authorities to prepare buffers for large, unexpected scarcity of oil by reviewing current policies to determine whether they can adapt quickly to supply shocks.
In addition, it said, "consideration should be given to policies aimed at lowering the risk of oil scarcity, including through the development of sustainable alternative sources of energy."
Follow Emirates 24|7 on Google News.