Kuwait petrochemical project study to be ready in Feb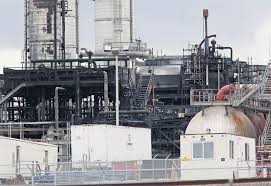 Kuwait is expected this month to complete a study for the construction of a large petrochemical complex in the Southern Al-Zour region, where it is also building a giant oil refinery, a newspaper in the Gulf Emirate reported on Tuesday.
"The study for the petrochemicals project in Al-Zour is expected to be completed this month and is to be presented to the Kuwait National Petroleum Company (KNPC)," the Arabic language daily Al-Rai said, quoting industry sources.
It said the study would allow KNPC to decide whether to build a complex for the production of olefins, polypropylene or aromatics.
It quoted the sources as saying designs for the 13-billion-dollar project would then be prepared and that the foreign partner in the project would be a South Korean or a Japanese company given their experience in petrochemicals projects.
The paper said the complex is part of a 30-billion-dollar venture, which also involves the construction of Al-Zour 615,000-bpd refinery and gas facilities.
The planned venture will be presented shortly to the supreme petroleum council, Kuwait's highest hydrocarbon authority, for approval at its next meeting, it said, adding that the venture is called "Kuwait Petrochemicals and Refinery Company."
Follow Emirates 24|7 on Google News.