Oil drop shaves Dh1.6 trillion off GCC revenues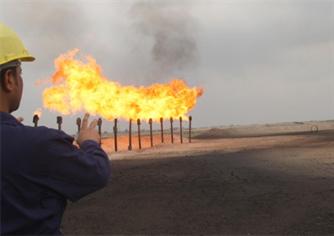 The decline in oil prices over the last few quarters is likely to shave off more than Dh1.6 trillion from the GCC revenues, according to a forecast released by a US bank.

"Every $10 drop in oil prices shaves off 4.2 per cent of GDP from GCC current account balances. The move in oil prices between $115 and $52 would therefore shave off $440bn (Dh1.6trn) in export revenues annually," Bank of America Merrill Lynch said in its latest report.

"The GCC external current account breakeven oil price is at approximately $65, which would only make the region a net external creditor if oil prices rebound sharply this year. The regional fiscal breakeven oil price is at $85, suggesting the GCC is set to run a fiscal deficit on aggregate, the bulk of which is likely to be financed through a drawdown of foreign assets currently held abroad," it noted.

The oil prices rebounded today morning in Asia trade. In mid-morning, US benchmark West Texas Intermediate for March delivery rose 65 cents to $52.34 while Brent crude for March rose 35 cents to $58.15. WTI surged 13.6 per cent and Brent add 9.4 per cent last week.

Commenting on crude prices, Sabine Schels, Commodity Strategist at Bank of America, said: "We have argued that once spending cuts by non-Opec producers, most likely US shale oil, are in place, Brent crude prices should start to recover. This will likely happen in the second half of this year, to a year-end target of $57/bbl. For 2016, we forecast Brent crude oil prices averaging $58 per barrel. All else equal, this should increase the flow of petrodollars to the global economy, though to levels much lower than when oil was in the $100+ environment."

GCC oil export earnings totalled roughly $1.04tn (Dh3.81tn) in 2014.

Current account data suggest the GCC has accumulated $2.7tn in net foreign assets since the 1970s, $2.4tn of which has likely come during the most recent oil boom.

Schels said while large importing countries like the US, China and India will likely see a bounce in consumption in 2015 and 2016, demand in oil-producing countries could be meaningfully slower next year as recession bites in Russia and lower oil prices negatively impact Middle East economies. After all, many oil producers had their cake and ate it too for years as oil prices rose.

"As a result, we remain very concerned that slower demand from oil-producing countries could come back to haunt the market. We estimate 50 per cent of the growth in demand in the last 10 years has come from oil-producing countries, a clear downside risk to prices, and the flow of petrodollars, from here," he added.
Follow Emirates 24|7 on Google News.