Opec not to boost production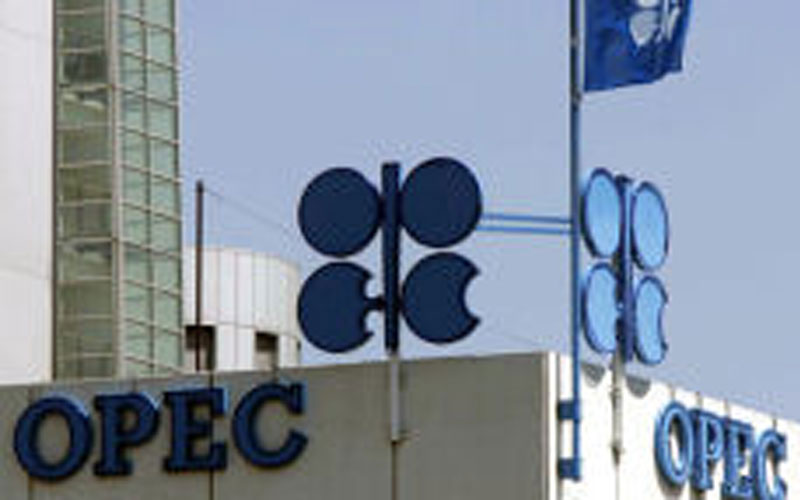 Opec signalled on Monday it would not boost oil output even as prices approached $100 per barrel and as the group forecast higher global demand for its oil in 2011.
The reluctance of the Organization of the Petroleum Exporting Countries (Opec) to add supplies is of growing concern for consumer countries worried about the impact of rising commodity costs on inflation and economic recovery.
On Monday the United Arab Emirates' oil minister said he was not concerned by rising prices, echoing comments by Opec producers Iran and Venezuela this week. Algeria's oil minister also said the oil market was balanced.
"There is no shortage of oil, the market is well supplied. We're monitoring the market very closely," UAE minister Mohammed bin Dhaen al-Hamli said at an energy forum in Abu Dhabi.
Brent crude oil was trading near $98 a barrel on Monday, within sight of a 27-month high. US crude was trading around $91 a barrel.
The head of the International Energy Agency, an adviser to 28 industrialised countries, described the current oil price as "alarming" and warned it could be damaging.
"We are concerned about the speed of the rising oil price, which can harm the growth of economies," Nobuo Tanaka, executive director of the agency, told reporters on the sidelines of the same forum as Hamli. "If the current price continues, it will have a negative impact."
The Opec comments will leave consumer countries wondering whether Saudi Arabia is prepared to take action to prevent prices escalating further. Saudi Arabia, Kuwait and the UAE hold most of Opec's unused production capacity.
Riyadh has yet to comment on the rising oil price, and industry sources say there is no sign that the kingdom is shipping more oil to customers -- as it has in the past when it felt the market was rising too fast.

Higher demand
A recovering world economy boosted world oil demand much more than analysts expected in 2010. Opec released its monthly report on oil supply and demand on Monday and predicted another rise in demand this year.
The report from Opec's Vienna headquarters said the 12 Opec members will need to pump 29.4 million barrels per day (bpd) -- 160,000 bpd more than expected -- on average this year to balance the market.
But Opec's report underscored ministers' comments that supply was ample, saying the level of global inventories pointed to a "continued well supplied market".
Many in Opec routinely blame speculators for rising prices, but many analysts and industry figures say prices are increasing now because of a recovery in world fuel demand.
The chief executive of French oil major Total on Sunday also raised concerns about the rise in prices, which he said was driven by demand in emerging economies.
Opec has kept its official output policy unchanged since agreeing to a record cut in its production in December 2008, even though actual production has been climbing since 2009 in response to higher demand and prices.
Tanaka said the balance of supply in the oil market was set to tighten. "Global crude oil stocks are still high, but they're declining. Opec's spare capacity is diminishing and the supply buffer in the market is getting lower," he said.
Opec "needs to show more flexibility" in increasing oil production, he added.
The UAE minister played down the IEA's concern, saying fluctuating prices were a part of the industry right now. Algerian Oil and Energy Minister Youcef Yousfi said he wished prices would hold at current levels for now.
Oil hit a record above $147 in 2008, and while analysts do not expect a repeat of that any time soon, there are fears that if OPEC does not signal an intention to add supplies, prices could rise significantly above $100.
Officials of Iran, Venezuela and Libya have said they see no need for producers to act if oil reaches $100.
"The price keeps going up and down, and all I can say for now is that we are happy," Hamli told reporters.
Follow Emirates 24|7 on Google News.