Private solar project in RAK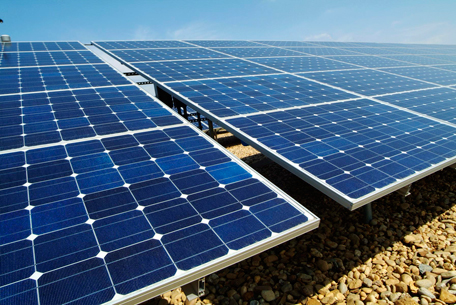 Utico, which has been at the forefront of affordable and sustainable utilities development across the Middle East, has called for pre-qualifications for a 40MW solar power development project in Ras Al Khaimah.
The project, the first of its kind in the UAE, will go a long way to bring sustainability and provide affordable power to consumers in the region.
Utico, the largest full-service private utilities company in the UAE, also closed successfully a well-participated pre-qualification process for a 100,000m3/day desalination plant. Over 20 companies are participating in this tender process. The project is the first-ever private independent water project in the world with a take or pay model.
Utico's model of utilities development is supported by the RAK Emirate and its progressive ideas of sustainability – an important reason that has helped Utico introduce these innovative projects. The solar independent power project (IPP) will provide power to the desalination plant as well as provide power to the Utico grid. Negotiations are also underway to connect to the federal grid, which will help Utico to increase the solar power capacity to 120MW over the coming years.
Richard Menezes, Executive Vice-Chairman of Utico, said that such a model of development would help the entire region to grow. "What the region's utilities sector requires are proper regulation, government support, the freedom to serve a consumer within a set quality of service, and consumer satisfaction not financial support.
"Meeting these requirements will help promote innovation along with better service and quick growth. That is the bottom line of utility development," he pointed out.
The company is aggressively seeking to build utility power projects overseas with its unique business model where it focuses on reducing subsidies for governments as well as building a greener world.
Utico has been using government tariffs as a guideline and helping large users to have a better pricing structure, he added.
"Today, Ras Al Khaimah has the most economical utility tariff structure in the UAE that is progressive, real and is pro-industry," Menezes added.
"This model is being proposed to several regions such as Abu Dhabi, Dubai, Ajman, Sharjah, Fujairah, Umm Al Quwain, and countries, including India, Namibia, Lebanon, Cyprus and Oman, to name a few.
"We hope that this model of development will help the UAE to reduce subsidies and utilise these savings and put them to better use for social and economic development."
Utico has already announced several environmentally friendly projects, including the 270MW clean coal power project, 40MW solar project, 100,000m3/day largest solar-powered desalination plant projects and several other innovative utility development models which are sustainable.
Recently, Utico received the award for the most Environment-Friendly Company, given by the UAE Ministry of Environment and Water Resources.
Follow Emirates 24|7 on Google News.