Revealed: How $10 off oil price affects GCC economies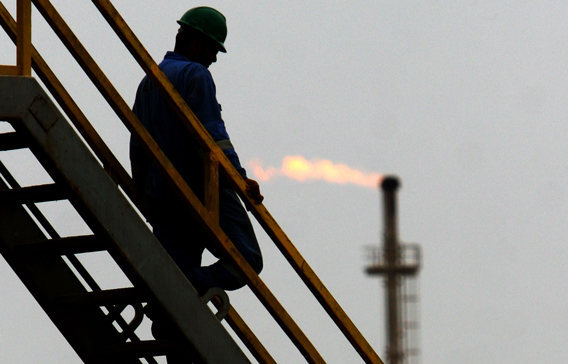 The Gulf Cooperation Council (GCC) countries rely on oil as a mainstay for their overall economic performance, and crude is indeed a major contributor to the regional economy.

The consistent steep decline in crude over the last year has brought the GCC's current account balances under pressure and has led to a lowering of estimates for the regional economic growth.

The latest study by the US-based Bank of America-Merrill Lynch (BofA-ML) has projected that every $10 per barrel drop in oil prices mechanically shaves 3.4 and 4.2 per cent of GDP off fiscal and current account balances, respectively.

"We now see GCC real GDP growth of 2.3 per cent in 2015, slowing from 4 per cent in 2014 on account of flattish hydrocarbon production and softer non-hydrocarbon sector activity as fiscal policy is likely to turn more prudent," Bofa-ML analysts said.

March Brent crude fell 37 cents to $48.42 a barrel by 0226 GMT in Asian trade, wiping out light gains made on Friday after the death of the Saudi King Abdullah but off an early low of $47.85.

"A prolonged oil price slump would be very likely to lead to GCC public spending consolidation, although accumulated savings would cushion the adjustment in the near term. Should fiscal pressure increase in a prolonged oil price slump, we would expect capital expenditures to bear the brunt of the adjustment, as per historical experience. We would expect GCC governments to attempt to maintain current spending programmes. This should slow down investment but instead support consumption on a relative basis," the report added.

"As for UAE and Qatar, the lower fiscal breakeven oil prices imply fiscal restraint would need to be less pronounced. We anticipate budget deficits of 2-5 per cent of GDP, funded entirely from savings. We mark down UAE and Qatar real GDP growth by 0.5-1ppt to 2.3 and 4.5 per cent, respectively, on account of softer non-oil activity."

The International Monetary Fund last week cut its 2015 UAE growth forecast slightly to 3.5 per cent, citing the impact of lower oil prices on the country's energy sector.

The IMF projects the UAE's breakeven oil price at $57, which it says will result in the country posting a fiscal deficit of 3.7 per cent of GDP in 2015 and 2016 before returning to a surplus in 2017.
Follow Emirates 24|7 on Google News.