Saudi non-oil business confidence peaks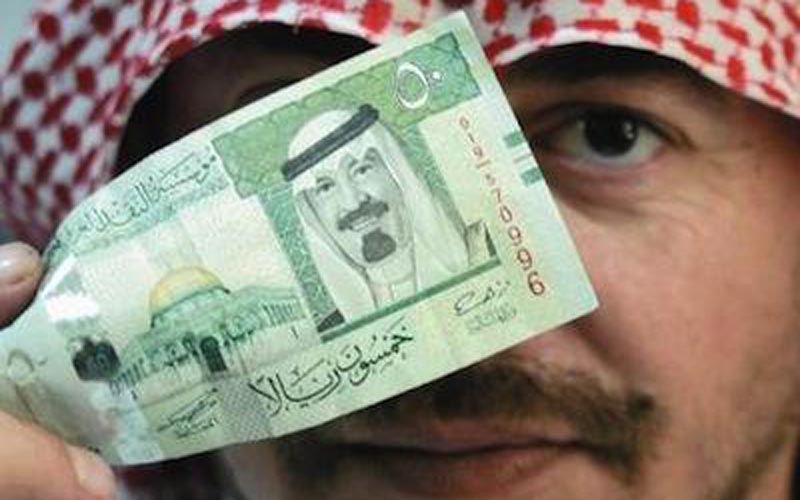 A surge in oil prices allied with record high government spending to lift a private business index in the Gulf Kingdom's non-hydrocarbon sector to its highest ever level, it showed on Tuesday.
The Business Optimism Index (BOI), jointly created by National Commercial Bank (NCB) and Dun and Bradstreet South Asia Middle East Ltd, a global source of business information, surged by 16 points in the first quarter of 2011 to hit its highest level since it was introduced nine quarters ago, NCB said.
"An increase of 16 points in the composite index has taken business sentiments in the non-hydrocarbon sector to a nine quarter high," said IMF forecasts, it said Saudi Arabia's economy would grow by around 4.5 per cent in 2011 on the back of strong crude prices, improving business confidence and government stimulus, particularly through investment in infrastructure.
"While both the public and private sectors will grow, government spending will remain the most powerful driver of the economy."
The non-oil sector is projected to grow at 4.6 per cent in 2011, while the oil sector's growth is pegged at 4.3 per cent, it said.
It noted that in the 2011 budget, government investment spending is set at SR 256 billion, equivalent to nearly 15 per cent of GDP.
"Saudi Arabia has earned surplus income from oil exports this decade and has drawn on its reserves to fund record budgets and keep its USD 400 billion five-year infrastructure development programme on track," the report said.
"The BOI survey reveals that the Saudi non-hydrocarbon sector is expecting a surge in demand levels in the first quarter of 2011. The BOI for the Volume of Sales has registered a value of 75 compared to 59 in Q4 2010, while the BOI for the New Orders parameter has jumped to 74 from 56."
The report showed the optimism for level of selling prices has increased in line with the rising inflationary pressures in the Saudi economy; annual inflation stood at 5.8 per cent in November 2010 due to rising housing, transport and food costs.
The BOI for Level of Selling Prices stands at 42 in Q1 2011, up from 37 in the last quarter, according to the report.
"The strength of expectations in these key areas is also driving expectations for profits and employment. Strong sales expectations are flowing through to profits with this index rising to 75," it said, "Respondents expect to take on new staff to meet the expected rise in activity…. the BOI for Number of Employees stands at 57 in Q1 2011, up from 42 in the previous quarter.
The BOI for Level of Stock remains virtually unchanged, declining by just 4 points to 41 from 45 in the fourth quarter."
Sector-wise, the report said the BOI Survey suggests that the manufacturing sector outlook has strengthened significantly in Q1 2011, after trending flat last quarter.
"The composite index for the manufacturing sector stands at 64 in Q1 2011. The demand outlook for this sector has surged with the optimism level for both volume of sales and new orders rising compared to Q4 2010 levels," it said.
Turning to construction, the report expected a "very positive" outlook for the sector this year, led by government funded infrastructure projects and a growing Saudi national population, which will ensure continued demand for both social and economic infrastructure.
"In addition, an expanding economy will drive demand for better transport links and reliable electricity supply. The composite index for this sector has gone up to 66 in Q1 2011 from 60 in Q4 and is at the highest level since the survey started. The demand outlook for this sector continues to remains very strong in the current quarter."
The survey also showed positive responses to the outlook for the financial and business services sector.
"The composite BOI score for this sector is at 62, gaining 14 pointsover the previous quarter. Expectations with respect to future demand levels have strengthened, with the BOI for Volume of Sales registering an increase of 10 points and the BOI for New Orders gaining 16 points."
The report also showed good prospects for investment, with many companies planning to resume expansion projects.
"Business expansion plans have improved in Q1 2011 compared to Q4 2010 sentiments. 45 per cent of the non-hydrocarbon companies have said that they would invest in business expansion in Q1 2011... the number has increased from 37 per cent in Q4 2010."
Follow Emirates 24|7 on Google News.