UAE needs to import more gas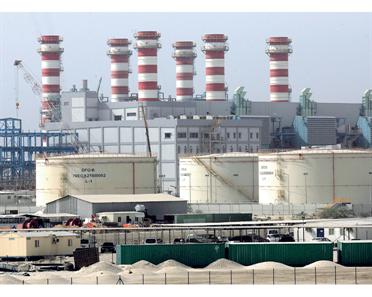 The UAE needs to rely more on imported gas and set up alternative energy projects to ensure is fast-growing gas needs as most of its natural gas is associated with oil, according to a Gulf analyst.
Since it is bound to Opec production quota agreements, the UAE cannot sharply increase its crude output and this will restrict any major rise in gas supplies, said Abdulhamid Al Bassam, an economic consultant at the Riyadh-based Gulf Cooperation Council (GCC) secretariat.
In an article published in Saudi Gazette newspaper, he noted that the source of energy for power generation varies considerably across countries, depending on the domestic availability of energy resources.
For instance, China, the world's second-largest electricity producers after the United States, relies heavily on coal. On the other hand, more than half of Saudi Arabia's electricity is generated from oil.
Electric energy requirements in UAE have so far been met almost entirely from natural gas, he said, adding that only a small amount is produced from diesel.
In the absence of any coal deposits and river systems., this has been obvious choice for the UAE given the availability of this clean and relatively "free" source, considering that the UAE, the second largest Arab economy, produces substantial amounts of associated gas, a by-product of oil extraction.
"However, demand for electricity has been rising very rapidly in the country and the supply of gas has not risen at the same pace. Since most of the gas produced in UAE is associated with oil, gas availability is dependent on the production of crude oil," Al Bassam said.
He cited data by the Vienna-based International Energy Agency showing that the supply of gas in the Gulf or Middle East region would have an overall average growth of 2.5 per cent per annum till 2035.
"However, the outlook for UAE's gas production at 0.8 per cent is one of the weakest in the region, well below the region's and global average," he said.
"Moreover, in the immediate future, in the next 5-10 years, supply is projected to be almost flat around 50 billion cubic meters per year. Given that UAE gas is associated gas, the most likely scenario in which supply will increase is when crude oil production increases. However, even in the most liberal scenario, crude oil production is not likely to rise adequately to meet gas requirements. Besides Opec agreements, there are capacity constraints for extracting oil."
Besides domestic output, the UAE gets most of its gas needs from Qatar through the subsea Dolphin gasline, which also supplies gas to Oman.
The UAE has the world's fifth largest gas deposits after Russia, Iran, Qatar and Saudi Arabia but most of them are associated with crude oil. In contrast, the bulk of Qatar's gas resources are non-associated deposits based in the offshore North Field, the largest single gas reservoir in the world, with an estimated reserve of more than 25 trillion cubic metres.
According to Al Bassam, energy demand in the UAE for transportation, manufacturing and for easing adverse climatic conditions (air-conditioning during the high heat in summer and lighting at night) is soaring.
he said different sources of energy are employed in the UAE for various uses, ranging from renewable sources (wind, water, solar etc.) to non-renewable sources (fossil fuels and nuclear).
"Very few economies are fortunate to have abundant resources of all energy sources. Almost all need to plan and economise their precious energy sources, particularly the non-renewable ones," he said.
"For instance, while the GCC region ranks as the world's top energy providing region, this largely related to oil energy. At the same time, however, economy has been less fortunate with respect to the other energy sources."
Al Bassam said the entire GCC region, in the absence of any river system, is not endowed with any source for hydroelectric power and while it has an abundance of fossil fuels, this does not include deposits of coal, which is still a major source of non-transport energy requirement around the world.
After transport, the key demand for energy in the GCC region is electricity, with a myriad of applications for residential, commercial and industrial purposes.
"While the UAE economy is fortunate to be abundantly supplied with oil for its transport energy requirements, other energy resources are not so abundant and oil is not suitable to produce electricity because of its high costs and thus, UAE needs alternative sources to produce electricity."


Follow Emirates 24|7 on Google News.