Etihad Rail DB runs 1000th Train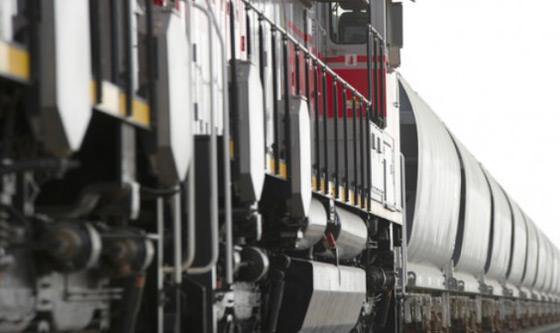 Etihad Rail, the developer of the UAE's national railway network and Etihad Rail DB, the joint venture between Etihad Rail and DB Cargo that operates and maintains Stage One of the railway network, announced today that it has safely run its 1,000th train as of Friday, 20th January, 2017.
The milestone marks a significant achievement for the company set up in 2013 to manage the operations of the Etihad Rail network. Commercial operations officially commenced in January 2016, with Etihad Rail DB responsible for the transport of more than 20,000 tonnes of granulated sulphur daily from the gas fields of Shah and Habshan to the port of Ruwais, where sulphur is exported.
Commenting on the significance of the milestone, AbdulMuhsen Younus, Chairman of Etihad Rail DB, said, 'Since inception, Etihad Rail DB has been committed to providing its main client, ADNOC, with a safe, reliable and timely service, and for setting the bench mark as the region's leading heavy rail operator. We are extremely proud to have run our 1,000th train, and to share this remarkable achievement with Etihad Rail, ADNOC, our stakeholders and employees."
He added, "To date, we have transported more than 10 million tonnes of sulphur in over 1 million hours worked with zero lost time injury, LTI. This is a major achievement for a relatively young company like ours, and a strong testament to our culture of safety and excellence."
Omar Al Suwaidi, ADNOC's Gas Management Director, said, "Having a reliable rail network has enabled ADNOC to transport its large quantities of sulphur to Ruwais in an efficient manner. This has greatly enhanced our logistical capability and ADNOC's position as the world's largest exporter of sulphur."
"Over the coming decade, ADNOC intends to double its sulphur production capabilities, becoming the number one global producer. Having a reliable partner, such as Etihad Rail DB, will enable our exponential growth." he added.
Follow Emirates 24|7 on Google News.