Etisalat deadline for Zain deal set for Jan end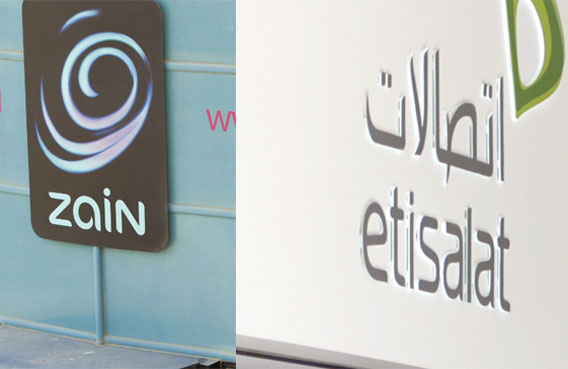 The deadline for UAE telecom Etisalat to complete due diligence for its proposed stake buy in Kuwaiti telco Zain is set for the end of January, a newspaper said, citing a major shareholder of Zain.
Etisalat, which missed a January 15 deadline to complete its due diligence on the deal, is close to reaching an agreement with shareholders but does not yet have full support, Nasser al Kharafi, chairman of Zain shareholder Kharafi Group, said in an interview with The National on Thursday.
Etisalat said on Sunday it had not made sufficient progress toward finalising the deal by the deadline due to "unforeseen delays" in Zain providing access to relevant information.
Etisalat made an offer to buy a 46 per cent stake of Zain for 1.7 dinars a share last September to the family conglomerate Kharafi Group. A unit of the conglomerate is working on behalf of its parent firm to gather Zain shares to tender to the offer.
The deal has been dogged by hurdles including a lawsuit attempting to block the stake sale as well as an unexpected bid by Turkey's Cukurova Holding to buy 29.9 percent of Zain for $7.89 billion.
Kharafi told The National that the conglomerate would not support the competing bid, calling it an attempt to "sabotage" Etisalat's efforts to buy the controlling stake in Zain.
Follow Emirates 24|7 on Google News.