EU crisis worse than 2008: Soros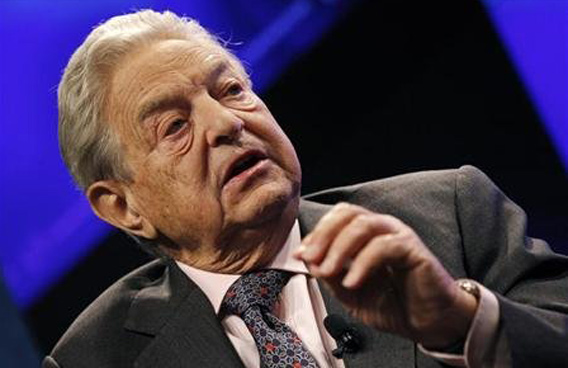 "We are in a more dangerous situation than in 2008," George Soros, Chairman of prominent hedge fund Soros Fund Management, said yesterday in India, referring to the ongoing crisis in the eurozone.

"We now face the prospect of a deflationary vicious circle, which is going to affect the real economy, the morning after a 25-year long party of leveraging," Soros has been quoted as saying by Indian daily 'The Hindu'.

Creditor nations such as Germany, he said, "are calling the shots by dictating the rules of a draconian austerity" programme in Europe.

Comparing the global economic meltdown of 2008 with the sovereign debt crisis in Europe, Soros said that this time around, Europe lacked the treasury muscle of the US and the power of the Fed, which together worked to stem the contagion after Lehman's collapse.

"While the central bank is supposed to deal with the problem of liquidity, a treasury is needed in order to intervene when a problem of solvency arises," he said. Although Europe needed a "unitary state" to achieve this, "the political atmosphere (in Europe) has moved against integration," he observed. "It is only under the pressures of a crisis that the politically impossible becomes possible," he said.
Follow Emirates 24|7 on Google News.