Expo 2020 Dubai's GCC Roadshow sets off in Oman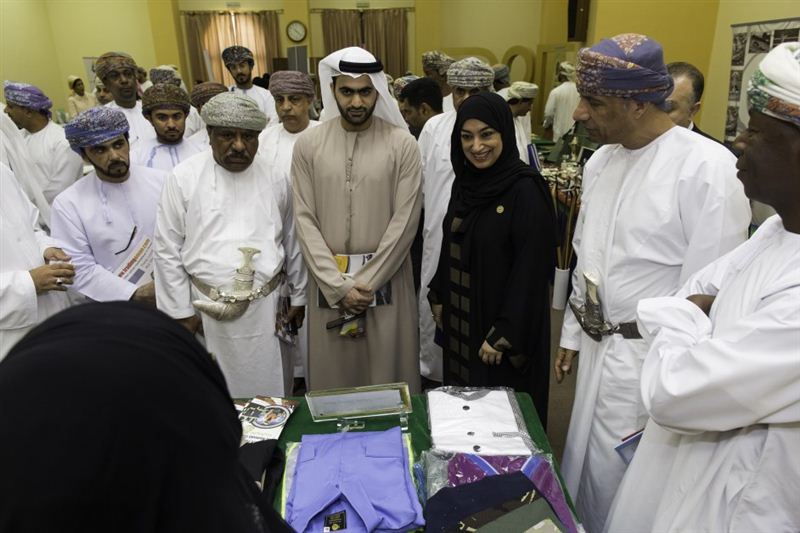 A delegation from Expo 2020 Dubai has set out on a 'GCC Roadshow' starting in Oman to discuss with business leaders in five countries how their companies can maximise opportunities from the first World Expo in the Arab world.
The Roadshow began with a meeting in Muscat, Oman, with Omani officials, highlighting how Expo will offer wide-ranging opportunities for Omani businesses of all sizes.
The trip to Oman marks the beginning of a wider GCC Roadshow with the Expo 2020 Dubai team also visiting Bahrain, Kuwait, Qatar and Saudi Arabia in the coming months.
Manal AlBayat, Vice President of Business Development and Integration at Expo 2020 Dubai said: "This is an Expo for our entire region – a region that is bursting with youthful talent, ambitious entrepreneurs, innovative minds and world-class corporates, who can both contribute and benefit.
"In 2017 alone, we expect to award over 140 contracts, worth over Dh11 billion. Many of these contracts are for goods and services of particular relevance to Oman's business community, as well as the wider GCC region.
"As part of our commitment to spreading the opportunities associated with the Expo as far as possible, we have developed a procurement process that is simple, transparent and inclusive.
"Most tenders going to market are announced via an online portal, and as we continue to sign up 200 plus participants for the Expo, they will also be able to use the portal for their tendering requirements, offering registered suppliers access to a much larger market and even greater range of opportunities.
"We encourage all businesses to register on our procurement portal for the chance to benefit from the many opportunities that Expo 2020 Dubai will offer on our journey to 2020 and beyond."
For the first time in World Expo history, 70% of the anticipated visitors to the Expo will arrive from outside of the host nation. Already the largest source market for tourists to Dubai, GCC visitors will form a significant proportion of the many millions expected to experience Expo 2020 Dubai between 20 October 2020 and 10 April 2021.
Manal AlBayat added: "When the Expo gates open to millions of visitors in October 2020, the eyes of the world will be on us. This is our chance to showcase our region's culture and achievements and provide a platform for us to connect with the world, and the world to connect with us.
"Through our GCC Roadshow, we are calling on as many businesses from across the GCC as possible to be part of the journey and join us in delivering a truly exceptional World Expo."
Expo 2020 Dubai will also be a valuable platform for showcasing national branding and a strong opportunity for GCC countries to promote their national attractions and innovations for tourists travelling to the region for Expo. It will be the first World Expo held in the Middle East, Africa and South Asia (MEASA) region.
The trip also included a meeting at the Chamber of Commerce, attended by more than 100 senior representatives from both larger corporates and Small and Medium Enterprises (SMEs) from a number of sectors, including construction, hospitality, food and beverages, steel, copper and local crafts.
Attendees were given an overview of plans for Expo 202 Dubai, as well as an update on progress to date. The meeting then focused on the specific opportunities available in the build-up of Expo, the six months of the event itself, and the legacy phase, which will see the site transformed into a thriving ecosystem for the industries that will shape the future of the regional economy.
The delegation also met representatives from Riyada, the Sultanate's authority for SMEs, and the Artisans Authority, to discuss the specific opportunities that the Expo offers for small business owners, entrepreneurs and craftsmen, as well as the ongoing efforts that are being made to enhance their integration into Expo 2020 Dubai's supply chain.
Highlighting Expo 2020 Dubai's support for SMEs, Manal AlBayat, said: "SMEs are a vital contributor to the regional economy, in terms of both GDP and employment. They are also agile and innovative and for these reasons, we at Expo are committed to enhancing their integration into the Expo supply chain as much as possible.
"For example, we have put in place flexible commercial terms including 50% advanced payment for goods and materials and 25% for services to help mitigate potential risks and enable SMEs to bid competitively. In June 2016, we announced that 20% of direct and indirect spend for the Expo, representing Dh5 billion in contracts, will be awarded to SMEs.
"We have also recently launched our Licensing and Merchandising Programme, which will see us look to develop 5,000 types of Expo-branded products, the first of which will be on sale before the end of this year. We are particularly looking to work with talented artisans on this programme, of which we know there are many in Oman. This is a wonderful opportunity to showcase local crafts to an international audience."
To date, more than 13,000 vendors and suppliers from 121 countries are registered on the Expo 2020 Dubai eSourcing Portal, of which 66% are SMEs.
To find out more about upcoming opportunities for participation in the tender process, visit: https://esource.expo2020dubai.ae
Follow Emirates 24|7 on Google News.