Facebook founder Zuckerberg's page hacked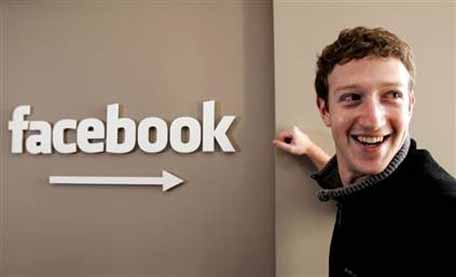 Mark Zuckerberg may need to change his privacy settings: The Facebook founder's fan page has been hacked. An impostor, posting under what seems to have been Zuckerberg's identity, urged Facebook to transform itself into a "social business" in a post on Zuckerberg's own fan page yesterday.
A Facebook fan page dedicated to the site's creator, Mark Zuckerberg, was hacked Tuesday morning. The hack was relatively benign, only updating a single fake status update as the young billionaire, but was another embarrassing security lapse for a company often criticised for being too open with user data.
A status update from Zuckerberg on the fan page read: "Let the hacking begin: If Facebook needs money, instead of going to the banks, why doesn't Facebook let its users invest in Facebook in a social way?
Why not transform Facebook into a 'social business' the way Nobel Price (six) winner Muhammad Yunus described it?
While the post was only up for a matter of minutes, over 1,800 people "Liked" the status update and a debate about its merits over 400 comments-long began beneath it. More than 2.8 million people are members of the fan page.
Facebook removed the entire fan page for a few hours after the fake update was posted, but the page was live again later in the day. The latest update currently posted to the page is from Dec. 15, 2010.
The "Hackercup2011" hash-tag in the post is a reference to Facebook's annual programming competition, but doesn't seem to bear much relevance to the update.
Meanwhile, Internet security experts are speculating about how the hack might have been perpetrated. Everything from Firesheep - a free Firefox Internet browser extension that allows users to take control of other people's password-protected pages like Facebook when on an unsecured network to Zuckerberg's own weak password choices are being blamed.
"It is difficult to know exactly why or how Zuckerberg's fan page was hacked. He could have also had some malware on his computer which grabbed his username and password when he logged on and then hackers used the information to attack the page," Internet security expert Graham Cluly told the Telegraph newspaper in London. "I think this hack is really embarrassing for Facebook, because if Mark Zuckerberg can be hacked, other users are just as vulnerable."
As of Wednesday, Facebook had declined to comment on the hack, though a post on the company's blog on Wednesday identified numerous new efforts to boost security on the site.
Follow Emirates 24|7 on Google News.