FCSA launches Geo-Stat initiative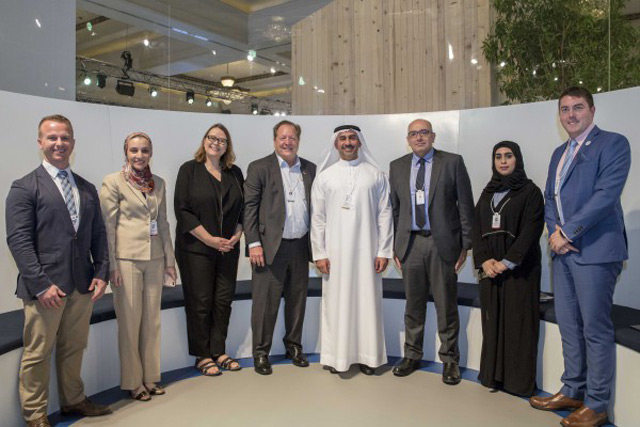 The UAE's future road-mapping capabilities towards sustainable development have received a major boost with the launch of the Federal Competitiveness and Statistics Authority (FCSA)'s Geo-Stat initiative during the UN World Data Forum 2018, which ran from October 22-24 in Dubai.
A collaboration with global leader in spatial analytics Esri, the new venture aims to make data more accessible by geo-enabling UAE national statistics and leveraging geospatial data visualisation. The Geo-Stat initiative aims to geo-enable UAE national statistics, as well as leverage geospatial artificial intelligence, data analysis and visualisation capabilities, thus facilitating planning, statistical/surveys workflows and decision-making across a variety of sectors.
The Geo-Stat initiative is expected to provide additional support for the UAE as it strives to achieve its objectives for the United Nation's Sustainable Development Goals (SDGs) of the Agenda 2030.
"Our agreement with Esri to launch the Geo-Stat initiative, will support FCSA's ability to maximise the benefits of geospatial information and to plan future road-mapping much more effectively. It will go a long way to helping the country meet the UN's 17 SDGs by enabling us to visualise data spatially, to improve tracking and reporting of the SDGs, and to report to the United Nations Statistics Division," said Abdullah Nasser Lootah, FCSA Director General.
Meanwhile, Sohail El Abd, General Manager for West Asia, Middle East & Africa at Esri, noted: "The Federal Competitiveness and Statistics Authority works towards an ambitious vision under outstanding leadership. The Authority is committed to offering its services by means of advanced technologies and ground-breaking statistical practices. The FCSA has demonstrated its continuous dedication to achieving the Sustainable Development Goals, and this partnership will undoubtedly add to its consecutive successes and support its various operations."
Trial applications of the Geo-Stat initiative have seen satellite imagery used to compare buildings in the UAE with existing residential electricity and water metre information, with the data collected used to identify new housing units that require surveying. It has also been employed to visualise UAE foreign import, export and re-export statistics from the year 2001 until 2017 across 21 trade sectors, analysing trade trends with each country individually over the 16 years. Moreover, it has effectively mapped out the nations receiving support from the UAE across multiple aid categories, including development, charitable and humanitarian aid.
Follow Emirates 24|7 on Google News.