Federal Tax Authority's Board of Directors adopts budget for 2019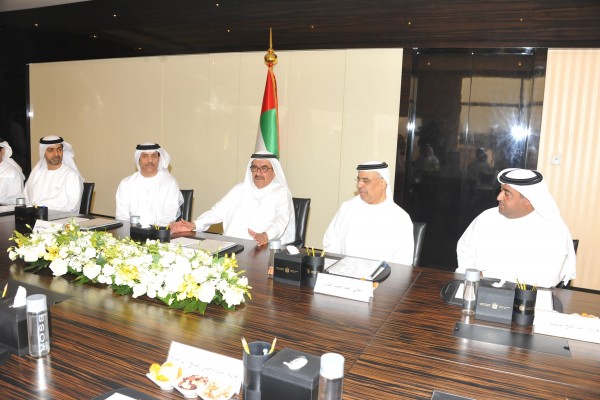 The Federal Tax Authority's, FTA, Board of Directors today held its sixth meeting, chaired by H.H. Sheikh Hamdan bin Rashid Al Maktoum, Deputy Ruler of Dubai and UAE Minister of Finance, held at the Ministry of Finance premises.
During the meeting, the Board adopted the FTA's proposed budget for 2019, in addition to a number of executive decisions regarding the authority's internal regulations, policies and operations.
Furthermore, the Board discussed a detailed report outlining the FTA's achievements over the past period, as well as the latest developments with regards to the authority's activities, the registration process for Value Added Tax, VAT, and Excise Tax, import declarations, Tax Returns on Excise Tax and VAT, and audit procedures. The report revealed a high rate of tax compliance in the UAE.
Sheikh Hamdan commended the authority for the continued progress of its systems, confirming that the FTA has successfully strengthened its partnership with the private sector, providing all necessary facilities to ensure self-compliance with tax regulations in a seamless manner supporting economic activities.
The Board also examined the procedures currently underway to build the technological infrastructure for phase one of the Tax Refund for Tourists Scheme, which goes into effect on 18th November, 2018, at airports in Abu Dhabi, Dubai, and Sharjah. This included an overview of the preparations by the operator to set up tax reimbursement offices in the three airports, and to electronically link the system with the FTA network and participating retail outlets, which are set to reach 4,000 across the country.
Also, the FTA Board of Directors touched upon the subject of the Digital Tax Stamp Scheme for Tobacco, which goes into effect on 1st January, 2019, affecting, in the first stage of implementation, imported, locally produced and locally distributed cigarettes, before being gradually expanded to include all locally distributed tobacco products.
"The few remaining months of 2018 and the coming year will witness great transformations with new mechanisms being launched, such as phase one of the Tax Refund for Tourists Scheme, which will be launched next month and become fully operational before the end of the year with an integrated digital infrastructure connecting stores, retail outlets, airports, land and sea ports. This, in turn, promotes the UAE's status as a leading destination on the international tourism map," Sheikh Hamdan concluded.
Follow Emirates 24|7 on Google News.