Fiat Chrysler recalls 1.25 million trucks over software error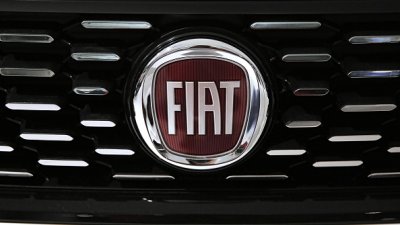 Fiat Chrysler Automobiles NV (FCA) said on Friday it would recall more than 1.25 million pickup trucks worldwide to address a software error linked to reports of one crash death and two injuries.
The erroneous code could temporarily disable the side air bag and deployment seat of belt pretensioners - which reduce seat belt slack during impacts - during a vehicle rollover spurred by a significant underbody impact, such as striking onroad debris or driving off-road, the Italian-American automaker said.
The company will reprogramme computer modules in the affected vehicles to address this error.
An FCA spokesman said the likelihood of an incident was very low because a sequence of events was needed to cause an incident.
There is no definitive proof the error was involved in two accidents, one of which resulted in a fatality, but the automaker was conducting the recall proactively, he said.
The spokesman declined to say whether the code was produced inhouse or by an FCA supplier, saying "we do not discuss supplier relationships."
The recall covers 1.02 million 2013-16 Ram 1500 and 2500 pickups, and 2014-2016 Ram 3500 pickups in the United States, 216,007 vehicles in Canada; 21,668 in Mexico; and 21,530 outside North America, the automaker said.
Fiat Chrysler said the recall would start late in June.
If the error code appears in an affected vehicle during operation, the problem could temporarily be addressed by turning the vehicle off and then on, the company said.
The automaker told the U.S. National Highway Traffic Safety Administration (NHTSA) it began investigating the issue in December after it received notice of a suit involving a 2014 Ram 1500, in which the airbag failed to deploy during a rollover crash.
A growing number of auto recalls have been sparked by software issues as more vehicle functions are controlled by computers.
In September, General Motors Co. GM.M recalled nearly 4.3 million vehicles worldwide due to a similar software defect that can prevent air bags from deploying during a crash, a flaw already linked to one death and three injuries.
Fiat Chrysler has been working to move faster to address vehicle issues after being fined twice in 2015 by the NHTSA.
In December 2015, the company was fined $70 million for failing to report vehicle crash deaths and injuries since 2003.
In July 2015, Fiat Chrysler agreed to a $105 million settlement with NHTSA for mishandling nearly two dozen recall campaigns involving 11 million vehicles.
It agreed to a three-year consent agreement and monitoring by former Transportation Secretary Rodney Slater.
Follow Emirates 24|7 on Google News.