Forget smartphones, BlackBerry's future is all about smart cars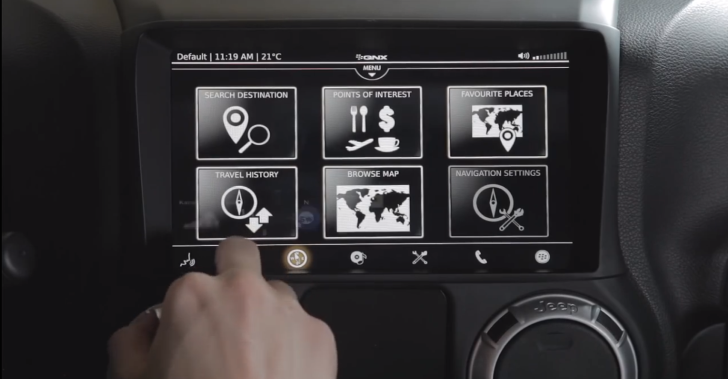 At this year's CES, Canadian tech company BlackBerry is taking the wraps off the latest generation of its in-car operating system, QNX SDP 7.0, which it claims takes security as well as reliability to another level and will also be debuting an autonomous Lincoln concept car.
BlackBerry may have been pushed to the periphery of the smartphone market in recent years, but when it comes to in-car connectivity and infotainment, its QNX operating system is at the center of the industry with everyone from Aston Martin and BMW to Ford, GM, Porsche and VW using it in their instrument clusters, head units or entertainment displays.
"With the push toward connected and autonomous vehicles, the electronic architecture of cars is evolving -- from a multitude of smaller processors each executing a dedicated function, to a set of high performance domain controllers, powered by 64-bit processors and graphical processing units," said John Wall, senior vice president and head of BlackBerry QNX. "To develop these new systems, our automotive customers will need a safe and secure 64-bit OS that can run highly complex software, including neural networks and artificial intelligence algorithms."
QNX SDP 7.0 also promises to be the most robust system available when it comes to warding off cyber attacks and meets the toughest current security criteria.
But as well as software, BlackBerry is using CES to show off concepts and during the event will be unveiling a specially developed Jaguar XJ with a digital cockpit, HD in-car communication and active noise control.
It will also be offering demonstrations of an autonomous Lincoln MKZ concept car that uses QNX to help it drive itself.
In December BlackBerry officially opened its first Innovation Centre for Connected and Autonomous Vehicles. Based in Ottawa, its mission is to accelerate the development of the company's own vehicular tech and partnering with others.
"Autonomous vehicles require software that is extremely sophisticated and highly secure," said BlackBerry CEO John Chen of the new facility. "Our innovation track record in mobile security and our demonstrated leadership in automotive software make us ideally suited to dominate the market for embedded intelligence in the cars of the future."
The Lincoln demonstrator that will be making its public debut at this year's CES was co-developed with the University of Waterloo, Renesas and Polysync and is a first sneak peek of what the new facility will offer in the future.
Follow Emirates 24|7 on Google News.