GCC economy set for surge in 2011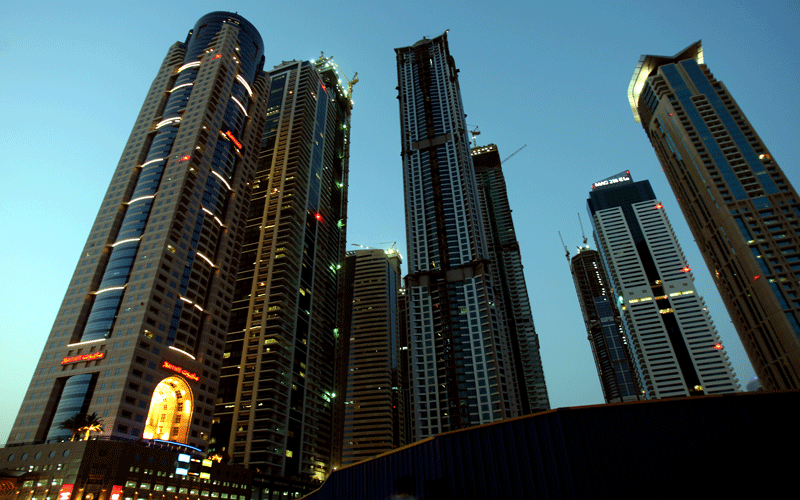 The economies of Gulf oil producers are projected to sharply rebound by more than six per cent in 2011 while their combined budget surplus could climb by nearly 10 per cent to $130 billion, a Kuwaiti investment bank has said.
Oil prices jumped by around 27 per cent to an average $77.2 in 2010 and are expected to climb to $83.9 and $86 in 2011 and 2012 respectively, Global Investment House (GIH) said in a study.
The surge in oil prices is also fuelling a recovery in projection execution in the six-nation Gulf Cooperation Council (GCC), with the biggest 100 ventures under way in the region totaling a staggering $1.3 trillion, it said.
The study cited several factors for the expected recover in oil prices over their relatively low level in 2009, including the recovery in the US economy, a weakening in the dollar, high growth in demand by China and India, US-led sanctions against Iran over its nuclear facilities and expected regulations of the oil business following last year's spill by British Petroleum in the Gulf of Mexico.
"GCC countries were directly hit by the global financial crisis starting with a decline in oil prices and a sudden drying up of capital inflows. Nevertheless, the impact on these economies has been greatly mitigated by robust countercyclical government spending," GIH said in the 140-page study.
Its figures showed the GCC's real GDP barely inched up during 2009 and is estimated to post a growth of 4.2 per cent in 2010 to reach $565.5 billion.
"It is expected to rise further by 6.3 per cent in 2011 to $601.0 billion. Nominal GDP which is driven by current market prices is anticipated to expand by about 13.3 per cent and 14.5 per cent in 2010 and 2011 respectively after posting a drop of 16.2 per cent in 2009 on the back of depressed oil prices."
It said the oil GDP increased to around $451.9 billion in 2010 from $368.5 billion in 2009. "Going forward with the expected execution of the billion dollar development plans by various countries in GCC, we expect non-oil GDP to outperform the hydrocarbon sector while the oil sector's contribution to nominal GDP will decline to 42 per cent in 2011."
The report noted that Qatar, the world's largest LNG exporter, is expected to have remained the star performer in regional economies in 2010 and would remain so in 2011, estimating growth at 16 and 20 per cent respectively.
Turning to the fiscal position, the study said high oil prices have allowed GCC nations to record budget surpluses in most years over the past decade.
"After a record surplus of $255 billion recorded in 2008, when average crude prices reached $94.5 and member states were pumping at one of their highest oil output levels, the surplus plunged to around US$62.3 billion in 2009, and is expected to have swelled to nearly $119.3 billion in 2010," GIH said.
"In 2011, we expect the combined surpluses to further rise to $130.9 billion; an increase of 9.8 per cent over 2010, driven by an estimated average oil price of around $80 a barrel… the growth in the surplus would be limited by development plans worth billions announced by the GCC countries."
The report expected Saudi Arabia, the world's top oil exporter, to remain the highest contributor to the surplus with $62.6 billion (47.8 per cent of the total) followed by Kuwait and UAE at $29.2 billion and $20.8 billion respectively.
The only country that could report a deficit is Bahrain at around $2.1 billion, with revenues of $4.6bn and expenses of $6.8bn in 2011.
According to the study, high oil prices have allied with ongoing diversification and infrastructure development plans to spur project activity in the GCC, which controls more than 40 per cent of the world's total proven crude deposits.
With $300 billion worth of projects in 2005 and $2.2 trillion at the end of 2010, the projects market has grown at around 39.1 per cent annually during the period.
"Amongst all the projects, the 100 largest projects currently underway in the GCC total more than $1.3 trillion. Around 74.5 per cent of the projects in GCC are underway or in planning stage while the rest have been either delayed or cancelled as a result of the credit crisis and downturn in the economies."
The report showed that Saudi Arabia has the largest projects market with a total valued of around $680 billion, of which 11.5 ($78.1 billion) are on hold or cancelled. The second biggest project in the GCC is the UAE with a total of $411.4 billion worth of active projects.
The project value in Kuwait and Qatar is estimated at around $229.6 billion and $217.2 billion respectively, the report showed.
Follow Emirates 24|7 on Google News.