GCC security is part of Britain's security: UK minister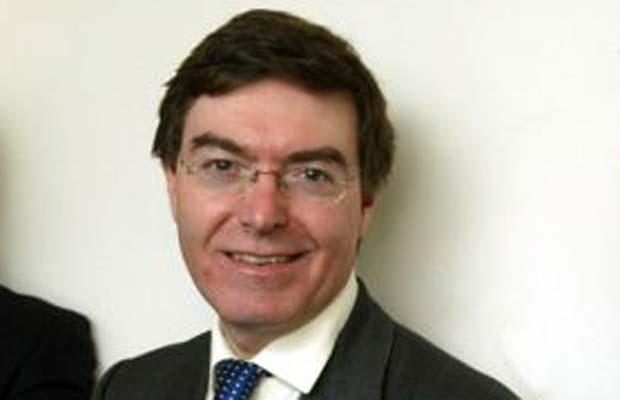 Britain has reiterated its strong commitment to the security of the Gulf countries on the basis of common interests, saying the region is set to gain significance given its abundant oil resources and the increase in global energy demand.
Minister for Defence Equipment, Support and Technology Philip Dunne said the Gulf region is vital to global energy supply while regional states have emerged as key contributors to the global effort to fight terrorism.
Addressing the Gulf defence conference which opened on Saturday ahead of IDEX, he said Britain's gas imports from the Gulf have increased dramatically over recent years, with around 20% of its domestic consumption coming from the region.
"The strategic importance of the Gulf's energy producers is only likely to grow as global demand increases….the Gulf States are key partners for the UK in the fight against terrorism, especially countering the threats from within the Arabian Peninsula…..they are also important partners for the UK's counter-proliferation efforts, including combating nuclear proliferation in Iran," he said.
"These extensive connections between Britain and the Gulf mean that a threat to the security and prosperity of this region represents a threat to our interests. We have a common interest in the stability of this region. We are determined to meet these security interests by working in partnership to support your efforts, not working in isolation."
He said that for Britain, defence engagement with its partners in the Gulf is a key priority, adding that this was highlighted in its International Defence Engagement Strategy, launched earlier this month.
"The most obvious demonstration of this is in our physical presence, with 1,500 personnel deployed around the region working alongside our allies both within and beyond the Gulf…..but as you will know, we also have nearly 300 members of our Armed Forces permanently based here on non-operational tasks, including resident Defence Attachés in all Gulf states, support teams and loan Service Personnel."
Dunne said the importance of security cooperation is one of the reasons why there have been more than 160 visits to the Gulf by British Ministers since May 2010, when the present Government came to power, including four visits by the Prime Minister.
This has been matched by over 100 visits to the UK from senior Gulf interlocutors, including several state visits, he said.
"In recognition of the strategic importance of our relations with Gulf states we launched the Gulf Initiative in the summer of 2010 to reinvigorate the UKs engagement and reverse neglect of the UKs relationship in the region in previous years," he said.
"So it is in this spirit of partnership that Britain is determined to meet its security responsibilities in the region. At the same time we enjoy vital bilateral relations with all our close allies, such as the United States and France, so Gulf States are individual countries with distinct and diverse identities."
The Minister stressed that Britain understands the importance of treating each Gulf nation as a "sovereign state with its own particular needs."
He said this mutual understanding is the basis of strong friendship, but added that for any relationship to remain relevant and useful, it must also continually demonstrate its mutual benefit – "in other words it must be a partnership."
His figures showed Britain's bilateral trade with the Gulf Cooperation Council (GCC) has increased by nearly 39% over the last two years.
The prosperity and security of the region has attracted 160,000 British nationals to live in the Gulf, with many more visiting each year, Dunne said.
"There are many areas where we believe cooperation between our Armed Forces can improve our collective security. For example, we are all dependent on energy security in the Gulf…Britain and its allies are committed to helping to reduce the risk of disruptions to energy supplies in the face of any escalated regional threats."
Dunne said Britain has been delighted by the active involvement of Gulf nations, and their navies, in the international effort to tackle this problem.
He said their contributions to Combined Task Force 152 are critical and help to ensure the waterways of the Gulf are open to all legitimate maritime trade.
"It also makes sense for us to work together closely in the fight against international terrorism. Increasingly terrorist networks are sharing their tactics, knowledge and training. As we have seen most recently in Algeria and Mali terrorists do not recognize international boundaries….we must share our resources to combat the scourge of global terrorism, which is why we continue to work alongside our regional allies on counter-terrorism. It is also why we have been willing to respond to the requests to assist our French friends with other nations in Mali."
The Minister noted that GCC countries were at the forefront in acting on the crisis in Libya, making a significant military contribution to the international mission to protect the Libyan population from Colonel Gaddafi's oppression.
"We also appreciate the GCC's leading role in responding to the worsening situation in Syria. Britain understands the need to work with our partners in this region, to deal with the issues that affect your security most of all."
Turning to military cooperation, he said Britain has trained over 1,600 Gulf officers in the in the last two years on a number of courses: from Initial Training to Advanced Staff Training across a wide range of professional and technical areas.
"And we have one of the most technologically advanced Defence industries in the world. A testament to this is the number and quality of British companies exhibiting at IDEX and NAVDEX– almost 100 companies, the largest ever British delegation attending………my closing message for you is that in this age of uncertainty Britain is a consistent partner. We will respond to your aspirations and lend you our support.
Follow Emirates 24|7 on Google News.