GITEX Shopper Spring returns with exclusive offers for 2017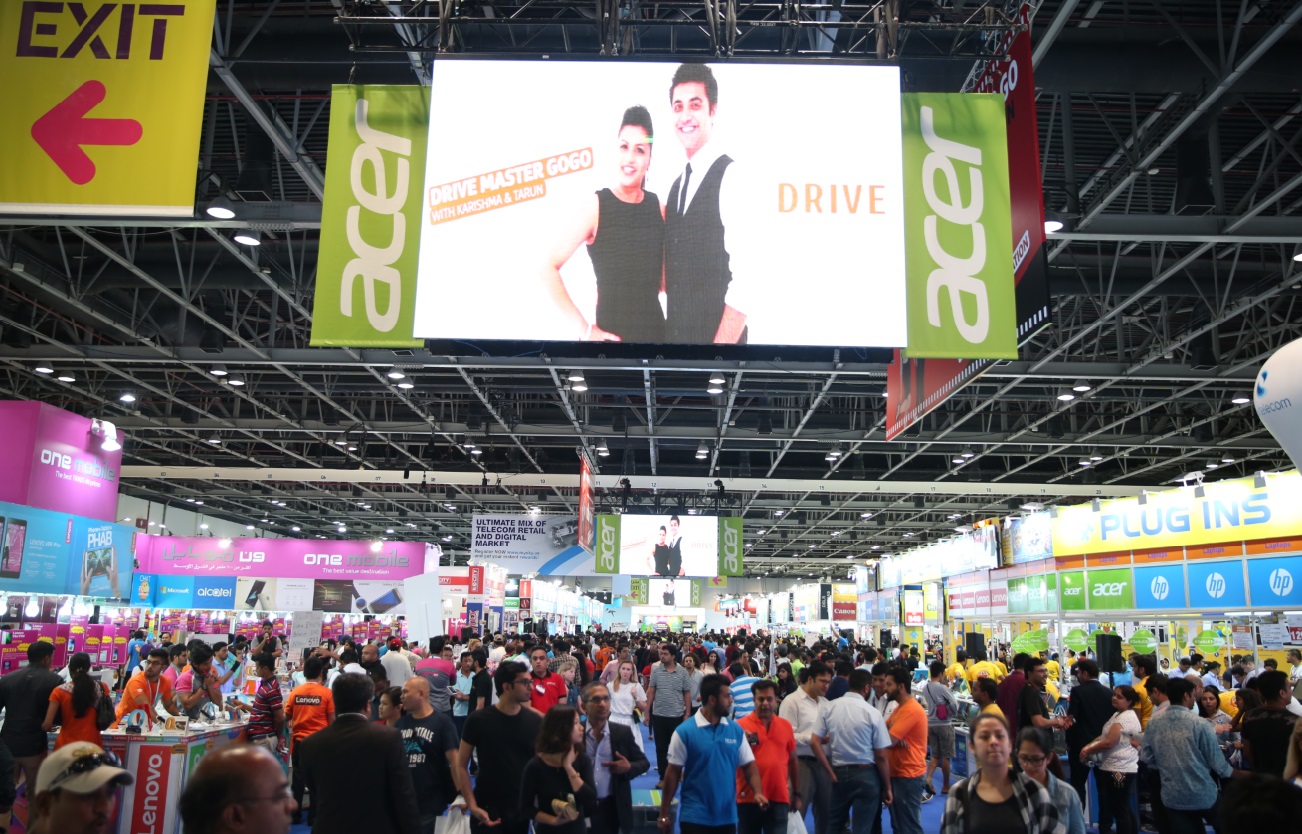 Power retailers and brands bring best bundle offers and flash sales to the region's biggest retail extravaganza.
Savvy shoppers are gearing up for exclusive offers and unbeatable deals on the latest consumer tech products, as the region's largest and most anticipated consumer electronics show, GITEX Shopper Spring 2017 returns to Dubai World Trade Centre (DWTC) next month.

Drawing an impressive line-up of retailers and brands from around the world, the retail extravaganza will again be a magnet for shoppers, technology enthusiasts and students alike who will take advantage of the 35,000 products, bundle offers and competitions, all under one roof.

With the consumer electronics industry in the UAE expected to grow by around three per cent in 2017 to $11.8 billion, GITEX Shopper Spring will enable deal-hungry buyers to get their hands on the latest technology, sleek look designs and competitive prices at DWTC from March 29 to April 1.

After the overwhelming success of last year's Autumn edition of GITEX Shopper which delivered millions of dirhams in giveaways and unbeatable buys on electronics products and gadgets, visitors to the four-day show this spring can look forward to new exclusive prizes, better bundles and flash sales every hour.

Leading retailers such as E-Max, Jacky's Electronics, Jumbo Electronics, Plug Ins and Sharaf DG will offer a stunning range of smartphones, laptops, tablets, HD TVs, wearables and smart watches, digital cameras and gaming consoles from world-class brands.

Trixie LohMirmand, Senior Vice President, Events Management, Dubai World Trade Centre (DWTC) said: "With the exponential growth of new technologies developing around the world, the need for smarter devices – from mobile phones to home appliances – is higher than ever.

"Our commitment to consumers is to bring leading power retailers and major international brands to showcase their latest products, and at the same time ensure they offer more competitive deals under one roof than anywhere else."

Nadeem Khanzadah, Head – OmniChannel Retail, Jumbo Electronics said: "GITEX Shopper provides us with the perfect platform to showcase the latest and most comprehensive line-up of products and like all previous Gitex Shoppers we expect smartphones to be the highest selling category.

"We will have a wide range of laptops, UHD/4K televisions, gaming, fitness and wearable devices and shoppers can expect discounts of up to 50% on selected products and premium giveaways like no other retailer. GITEX Shopper is a milestone event on the consumer electronics calendar and we look forward to providing a valuable shopping experience to our customers."

Tech enthusiasts and savvy shoppers will be spoiled for choice, with GITEX Shopper's attractive and popular raffles, flash sales and competitions creating their traditional buzz, while a number of new contests and show features will give visitors new exciting opportunities to compete and win exclusive prizes.

GITEX Shopper Spring 2017 will open daily from 11:00am -11:00pm, with entry tickets sold at Dh25 per person. Students and groups of 50 and above are eligible for discounted tickets at Dh10.

With a full programme of fun activities for families and a metro station just steps away, the Spring edition of this iconic show is a not-to-be-missed event.
For the latest GITEX Shopper information, please visit www.gitexshopperdubai.com, follow us on Twitter.
Follow Emirates 24|7 on Google News.