UAE expat alert: Philippine peso, Indian rupee sink further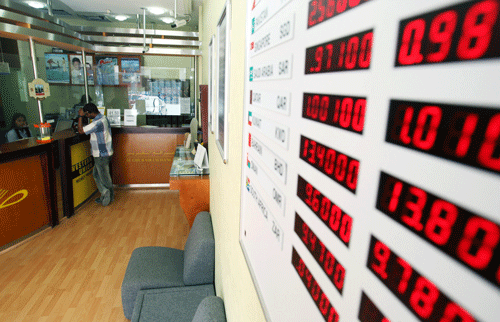 The Philippine peso hit Php12.78 against the UAE dirham this morning, hitting a 70-month low. The peso last saw these levels in November 2009, at the peak of the global financial crisis, and is now among the major emerging market currencies being hammered by financial market uncertainty.

The Indian rupee traded at Rs18.11 vs Dh1 at 7.20am UAE time, making a fresh 23-month low. The rupee famously made its lifetime low of Rs18.55 vs Dh1 on September 3, 2013, and has traded around today's levels during only a handful of other sessions.

Last week, China spooked global markets by devaluing its currency on two consecutive days in stark contrast to its stated policy of maintaining status quo. The devaluation came on the back of a slowing Chinese economy, which is adding to a commodities glut in the global market.

Oil producers' group Opec is seen taking on Western shale oil producers head-on by keeping the taps open, which has led oil to fall to a six-and-a-half-year low of under $45/b for Brent and under $40/b for WTI crude.

This would have been good for emerging market economies and all oil importers in general were it not for the fact that lacklustre industrial demand for oil is also partly responsible for the decline. This implies that the world economies aren't growing at the optimum pace at which to take full advantage of the lower oil prices.

It also means that economies like India that bank on their exports to keep them afloat will try to weaken their currencies in line with the Chinese devaluation to retain their competitiveness against cheaper Chinese exports.

This 'race to the bottom' is seeing an unlikely winner – the expat, who is enjoying the best exchange rate in several months if not years.

The past few days have seen the Indian rupee and the Philippine peso, along with the Pakistani rupee, Bangladeshi taka and Sri Lankan rupee all sinking to new lows against the UAE dirham/US dollar.

The Pakistani rupee traded at PKR27.79 vs Dh1 on Friday, August 21, 2015, a level last seen in November 2014.

The Bangladeshi taka, on the other hand, is trading close to its 30-month low of BDT21.34 vs Dh1.

The Sri Lankan rupee made its lifetime low of LKR36.93 vs Dh1 in June this year, and was this week trading at LKR36.74 vs Dh1 (August 17, 2015).

Follow Emirates 24|7 on Google News.